Fan earns Chris Sale's autograph by beating him in 'rock, paper, scissors'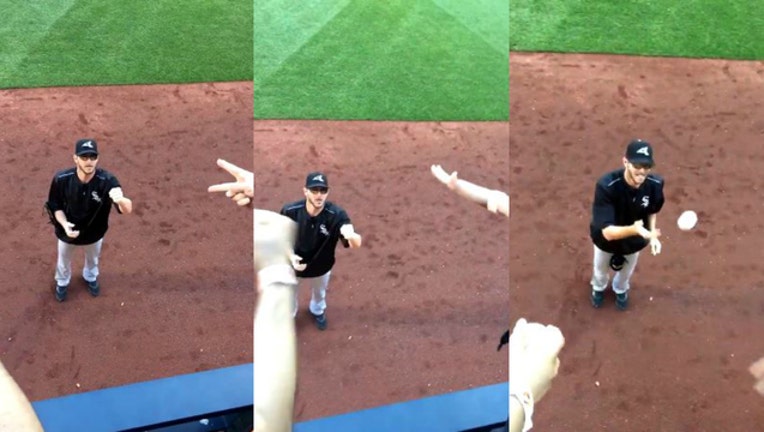 article
CHICAGO (FOX 32 NEWS) - Despite being one of the best pitchers in baseball, White Sox ace Chris Sale still enjoys a good ol' game of "rock, paper scissors" just like the rest of us.
The fireball-throwing southpaw is 9-1 and one of the leading candidates to claim the Cy Young award come the end of the season, making his signature a valuable grab for fans and collectors alike.
One fan took an interesting approach to getting Sale's John Hancock Tuesday before the White Sox's 6-4 win over the Mets, challenging Sale to a game of "rock paper scissors" in exchange for an autograph.
Sale lost the match and a lucky fan's interesting antics paid off.