For Bears, Mack deal shows organization bent on winning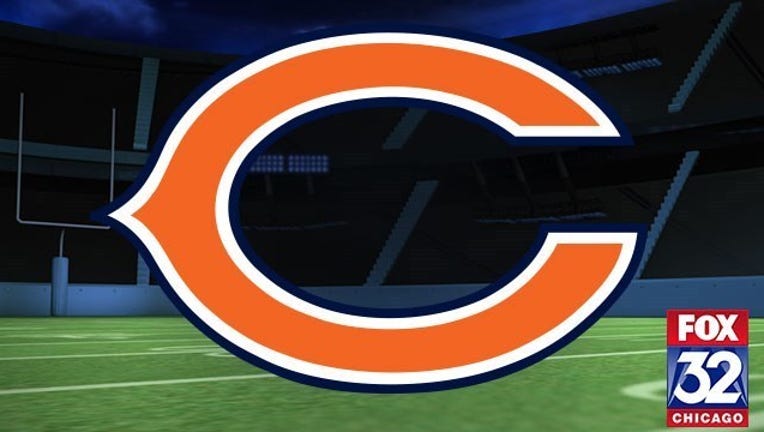 LAKE FOREST, Ill. (AP) - Still in bed when his girlfriend told him the Chicago Bears made a huge trade for two-time All-Pro Khalil Mack, left tackle Charles Leno Jr. didn't quite believe it at first.
Once it sunk in, he ran down to the basement.
Leno turned on the camera, cranked up Mark Morrison's "Return of the Mack" and started dancing. The video he posted on social media of himself pretty much sums up the mood around the Bears.
"We're trying to win," Leno said Monday. "We're not settling to be last in the pack. We're trying to win and win games here, change the culture of the organization."
The Bears drove that point home Saturday with a blockbuster trade for one of the NFL's best pass rushers. Chicago also made him the highest-paid defensive player in NFL history with a six-year, $141 million extension that guarantees $90 million.
Mack practiced for the first time Monday after holding out the entire offseason and preseason trying to get a new deal with Oakland rather than play under the final year of his rookie contract.
Coach Matt Nagy said the Bears will monitor his conditioning this week before deciding whether he plays in the opener.
Chicago visits Aaron Rodgers and the Green Bay Packers on Sunday night. And that primetime matchup sure has some added intrigue.
"I hope that everyone's excited, our fan base is excited," general manager Ryan Pace said. "I know our organization is excited."
The trade for Mack finished off a busy offseason in which Chicago changed coaches and gave quarterback Mitchell Trubisky some new playmakers, including former Jacksonville Pro Bowl receiver Allen Robinson.
Adding the 2016 NFL Defensive Player of the Year to an already solid defense ratcheted up a building buzz around a team with four straight last-place finishes in the NFC North. Whether the Bears can leap to a playoff spot, they are at least in the conversation.
"There's certain moves that are power moves and there's certain moves that say 'hey, we're all in,'" defensive end Akiem Hicks said. "And I think that's one of those moves."
With 40? sacks in four seasons, Mack figures to have a huge impact on a defense that ranked 10th overall last season.
Hicks had visions of "a lot more one on ones" with teams doubling up on the Bears' new star pass rusher. And cornerback Prince Amukamara was seeing more opportunities for interceptions with quarterbacks under pressure.
"I would say the clock in the quarterback's head is I'm sure going to be a lot shorter," he said.
He also praised the front office for a "great job of due diligence."
And guard Kyle Long said: "Our defense just got a lot tougher. And we get to practice against a tougher defense now, and that's going to be great for us."
The trade also emphasizes just how serious management is about turning around a struggling franchise.
The Bears have just one playoff appearance since the 2006 team reached the Super Bowl, and the most recent time they had a winning record was in 2012. Chicago fired coach Lovie Smith after that season, replaced him with Marc Trestman and went 8-8 the following year.
Since then, it's been nothing but last-place finishes in the division and frustration for the fan base. But the past few days?
"It's been very exciting," Nagy said. "Probably the time I think about it the most is when I'm in my car, driving home. That's really when you can just get away from everybody and everything and you can just kinda sit back and realize where you're at. Collectively, it's everybody. It's an exciting situation for us as a team, as a city, as an organization."
NOTES: Nagy said there's a "good chance" LG Eric Kush starts over James Daniels against Green Bay. ... Nagy expects OLB Leonard Floyd - who practiced Monday with a club on his broken right hand - to play in the opener. Floyd broke his hand at Denver on Aug. 18. "I feel good that he'll be playing," Nagy said. ... QB Tyler Bray and WR Tanner Gentry were among the 10 players signed to the practice squad. Both were let go by Chicago on Saturday.
___
More AP NFL: https://apnews.com/tag/NFL and https://twitter.com/AP_NFL