Fowler, Jackson spark Chicago's baseball teams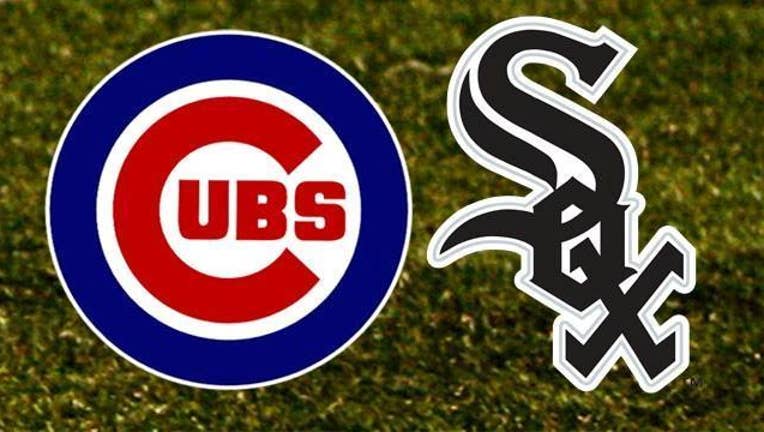 article
CHICAGO (AP) - Dexter Fowler made a dramatic return to the Chicago Cubs when it looked as if he was off the market. Austin Jackson waited until the beginning of March before signing with the Chicago White Sox.
Two late deals for veteran center fielders. Two creative moves paying off in a big way.
While the ace pitchers (see Arrieta, Jake and Sale, Chris) and sluggers (hello there, Anthony Rizzo and Todd Frazier) occupy the spotlight in suddenly baseball-crazy Chicago, the contracts for Fowler and Jackson created a crucial domino effect for the Cubs and White Sox.
Fowler sets the table for one of baseball's best lineups, and his addition pushed Jason Heyward over to right, where he is a three-time Gold Glove winner. Jackson is heating up after a slow start at the plate and his play in center has sparked a defensive renaissance for the White Sox, one that includes Adam Eaton's impressive transition to right field.
"Those middle-of-the-field, all-around players can really change the nature of your roster, especially because it moves other players," said Theo Epstein, the president of baseball operations for the Cubs. "For us, Jason Heyward got to go to right field, where he's been an impact defender. Adam Eaton got to go to right field, where he's been insanely good defensively. So it impacts more than just one out of nine spots on the field when you bring in someone like that."
Fowler, 30, was acquired by the Cubs in a January 2015 trade with the Astros. He set career highs with 17 homers, 149 hits and 102 runs in his first year with the team, helping the North Siders make it all the way to the NL Championship Series.
Fowler appeared to be on his way to Baltimore before he showed up at the Cubs' spring camp in Arizona, surprising his teammates after manager Joe Maddon called the players together. He will make $8 million this year, and there is a $9 million mutual option for 2017 with a $5 million buyout.
"We were fortunate, not every team is in a position to do something like that," Epstein said. "He wanted to be here, which helped us. We had some creative payroll flexibility sitting there, which not every team does. We were lucky."
Perhaps more lucky than he could have known at the time.
Fowler is batting .333 and leads the majors with a .458 on-base percentage, helping the Cubs to a major league-best 25-8 record. Heyward has already made several great plays in right.
Fowler, who also ranks third on the team with 23 walks, has been a solid on-base guy for much of his career, but it looks as if he might be ready to take it to another level in this year. His career-best on-base percentage for a full year is .389 in 2012 with Colorado.
"I've always been a leadoff hitter and always seen a lot of pitches, so it's not like I'm doing anything different," he said. "From the time you start, they tell you to wait for a good pitch to hit and hit it. It's that easy."
Jackson, 29, finished last season with the Cubs after an Aug. 31 trade with Seattle. He broke into the majors with Detroit in 2010 and spent four-plus seasons with the Tigers before he was shipped to the Mariners in 2014. Jackson's search for a new team lasted deep into spring training, and he decided on a $5 million, one-year contract with the White Sox because of his familiarity with the AL Central and the other offseason moves by the team.
"It looked like a team that I wanted to be a part of," he said.
The White Sox already had a center fielder in Eaton, but he moved to right to make way for Jackson. He is batting .293 and is among baseball's top right fielders, according to several defensive metrics.
"Austin Jackson's done a great job, the organization did a great job for putting me in a position to be successful," Eaton said. "And (first base coach) Daryl Boston does a great job with scouting reports, making sure I'm in the right position. I think all credit goes to those guys."
Boosted by Jackson and the additions of Frazier and second baseman Brett Lawrie, the AL Central-leading White Sox are playing much better defense after committing 101 errors last year, third-most in the American League. Jackson is batting .302 in his last 17 games.
"A lot of these games have been close down to the end, and we've been able to do whatever it takes really to come out on top in those games," Jackson said before Tuesday's 13-11 loss at Texas. "I think that's starting to show the character of this team, and really how much we want to win."
___
AP Sports Writer Stephen Hawkins and freelance writer Scott Held contributed to this report.
___
Jay Cohen can be reached at http://www.twitter.com/jcohenap