Haren struggles, Cubs drop another game to Phillies 7-4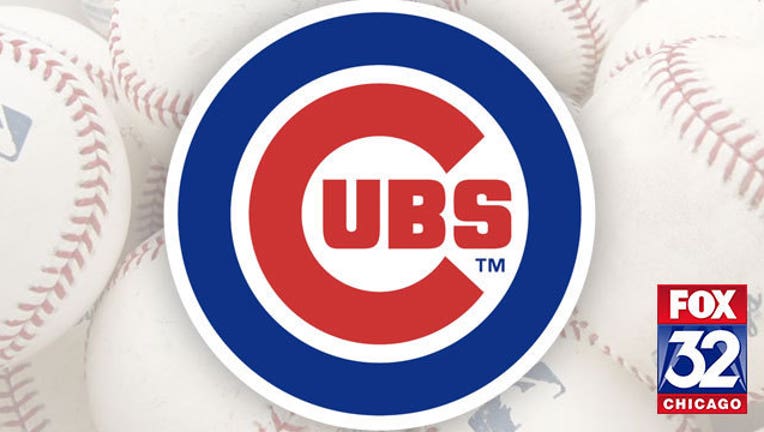 article
PHILADELPHIA (AP) — Playing the worst team in baseball was troublesome for the Chicago Cubs.
Ryan Howard homered and drove in three runs to help the Philadelphia Phillies beat the Cubs 7-4 Sunday. The Phillies won two straight to split a four-game series with the Cubs after sweeping them at Wrigley Field in July.
"I'm just glad we're not in the same division as the Phillies," Cubs manager Joe Maddon said after Chicago finished the season 2-5 against Philadelphia.
Cubs starter Dan Haren struggled after his start was pushed back one day because of rain. He gave up four runs and seven hits in three innings.
"I was fighting it," Haren said. "Very frustrating. Not what I wanted to do."
Chris Coghlan hit a homer and two triples for the Cubs, who still have a comfortable lead over San Francisco for the second NL wild-card spot. They fell to 6 ½ games behind NL Central-leading St. Louis.
"We didn't pitch well early and give the Phillies credit for hanging in," Maddon said.
Howard had a sacrifice fly in the first and hit a two-run shot to right to give the Phillies a 4-1 lead in the third. It was Howard's first homer since Aug. 25 and 22nd this season.
Aaron Altherr scored the go-ahead run in the seventh on a wild pitch by Clayton Richard (3-2) with two outs. Altherr hit a triple to left-center and scored one out later when Richard's fastball bounced in front of the plate and skipped to the backstop.
Freddy Galvis hit a two-run double in the eighth to make it 7-4.
Dalier Hinojosa (1-0) gave up one unearned run in one inning to earn his first major league win. Jerome Williams tossed a perfect eighth and Ken Giles finished for his 13th straight save since replacing Jonathan Papelbon after the All-Star closer was traded to Washington.
The Cubs tied it at 4 in the seventh when second baseman Cesar Hernandez booted Anthony Rizzo's bouncer for an error with runners at first and third. Hernandez collided with Rizzo and left the game with a dislocated left thumb.
Phillies starter Aaron Harang allowed three runs and six hits, striking out five in five innings. He's winless in eight starts since July 30.
"They're a tough lineup," Harang said. "Coghlan gave me the most fits."
Addison Russell hit an RBI single in the fourth and Coghlan connected in the fifth to cut it to 4-3.
Coghlan nearly hit a homer in the third. His drive to right went for a triple, but it appeared the ball would've landed in the seats if a fan who reached over the railing hadn't dropped it. However, the call was upheld after a video review that lasted 6:17.
Coghlan tripled and scored on Kris Bryant's RBI single in the first.
HAVE A DAY
Coghlan's four hits and three extra-base hits tied a career-high. He had never hit two triples in a game before.
GLOVE WORK
Phillies RF Brian Bogusevic robbed Dexter Fowler of extra bases with a fully extended diving catch on a drive to right-center leading off the third. Harang showed his appreciation by putting his fist up in the air and pointing to Bogusevic.
UP NEXT
Cubs: After a day off Monday, RHP Jason Hammel (8-6, 3.59) and LHP Jon Lester (9-10, 3.50) pitch in a day/night doubleheader at Pittsburgh in the start of an important four-game series. The Pirates and Cubs are battling for home-field advantage in the NL wild-card race.