Hendricks keeps up fine spring in Cubs' loss to White Sox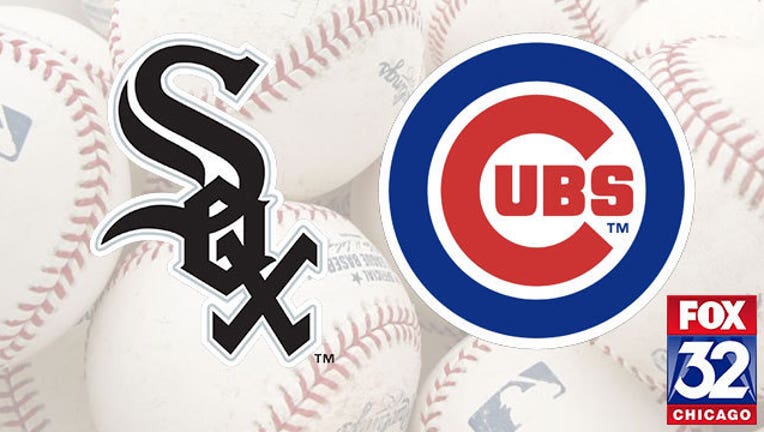 article
GLENDALE, Ariz. (AP) — Chicago Cubs starter Kyle Hendricks kept up his fine spring, allowing one run in five innings while lowering his ERA to 1.29 in a 3-2 loss to the Chicago White Sox on Friday.
Hendricks, likely to be the No. 5 starter, gave up just two hits. He struck out three and did not walk a batter.
Hendricks noted he mostly induced weak contact, "So that just shows I'm hitting some spots at least, and the ball is moving right."
"Fastball command is usually No. 1 for me," he said. "If my fastball command is good, usually my mechanics are on line. And then my secondary stuff is right behind."
White Sox starter John Danks pitched five shutout innings. Five pitchers combined to hold the Cubs to one hit, a double by Jeimer Candelario.
Danks entered the game with a 12.10 ERA but had little trouble with the Cubs, striking out seven and walking two.
Austin Jackson and Tim Anderson each had a sacrifice fly for the White Sox. Avisail Garcia singled in a run for his 12th RBI.
The Cubs scored twice in the eighth with the help of two errors.
TRAINER'S ROOM
Cubs: Infielder Ben Zobrist is out with an ingrown toenail and Javier Baez is out with a jammed thumb. Neither injury is considered serious.
White Sox: Adam Eaton is not playing the field because of a sore shoulder.
STARTING TIME
Cubs: Hendricks moved to 2-0; he has allowed two runs in 14 innings.
White Sox: Danks, likely to be the No. 5 starter, lowered his ERA to 7.98.
"It was fun to go out there and throw it where I was trying to throw it and make them put the ball in play," Danks said.
UP NEXT
Cubs: Pierce Johnson will take the mound in Goodyear against the Cleveland Indians' Corey Kluber.
White Sox: In a matchup of opening-day starters, Chris Sale goes against Los Angeles Dodgers ace Clayton Kershaw.
FLYING LOW
The game featured the teams with the most home runs in the Cactus League. Entering the game, the White Sox had 26 long balls while the Cubs had 25. But there were no homers in this game.