Illinois scores cathartic win over Kent State 52-3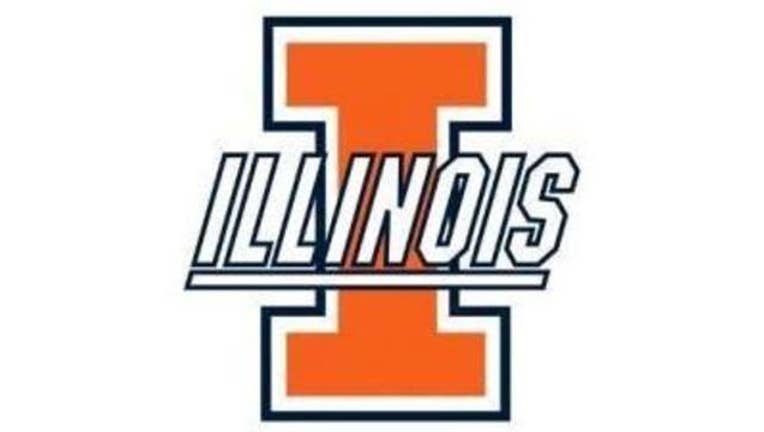 article
CHAMPAIGN, Ill. (AP) — Illinois had been waiting all summer to get back on the field and out from under the shadow of off-field turmoil.
A three-hour thunderstorm that pushed back Friday's scheduled opener added another 17 hours to that wait.
But Saturday afternoon, Illinois finally delivered the cathartic blowout the team was looking for, dropping 38 first-half points on Kent State on the way to a 52-3 win.
Just eight days earlier, head coach Tim Beckman was abruptly fired after university-hired lawyers found evidence that he had interfered in medical decisions. The investigation, which continues, was sparked back in May by former offensive lineman Simon Cvijanovic's allegations that Beckman and others had pressured him to play hurt and misled him about injuries. Beckman has denied he did anything wrong and hinted he might sue over the remainder of his contract.
Offensive coordinator Bill Cubit has stepped in as interim head coach.
On Saturday, the Illini put together a dominating performance that will let them put the concerns of the past few months aside, at least for now.
Illinois led 28-0 after the first quarter, something the school says hasn't happened since at least 1960. And the 38-0 halftime lead was the biggest first-half edge the Illini have had since leading California 38-0 in a 2001 game.
The Illini offense didn't put up huge numbers on the day — 342 total yards — but it didn't have to. Three of Illinois' touchdowns were on single-play drives, covering 5, 6 and 7 yards.
Junior Wes Lunt looked like the surgical quarterback Illinois hoped he would be when he transferred from Oklahoma State after the 2012 season. He was 11 of 19 for 162 yards and four touchdowns before he left the game in the third quarter.
Lunt and redshirt freshman Chayce Crouch spread the ball around, too, combining to hit 10 different receivers. None of the receivers caught more than two balls, but combined for touchdowns.
And the defense, always a sore spot under Beckman, gave up just 245 yards, including 59 on the ground.
Kent State, looking for a strong start after last season's 2-9 finish, didn't find much to build on.
Friday's delay sent the team, coaches and staff scrambling late at night to book hotel rooms in two cities, Champaign and Bloomington, about an hour northwest.
The brightest spot for Kent State might have been Shayne Hynes' 43-yard field goal with 8:30 left in the game, avoiding the shutout. The Flashes had two touchdowns wiped out by penalties, and Illinois blocked a second-quarter field goal attempt.
But for Illinois, there were still reminders of the mistake-prone teams of Beckman's three seasons in Champaign.
One ugly first-quarter sequence included three straight penalties — a hold that wiped out a 19-yard run, a delay of game and an illegal formation.
Even then, though, Kent State let the Illini off the hook.
Ernest Calhoun fumbled the punt Golden Flash defense forced. Davontay Kwaaning recovered it under a pile of orange jerseys at the Kent State 28-yard line.
Five plays later the Illini were in the end zone again, this time a 21-yard pass from Lunt to Josh Ferguson for a 21-0 lead with more than five minutes left in the first quarter.