Jake Arrieta waits as Brewers and Cubs postponed by rain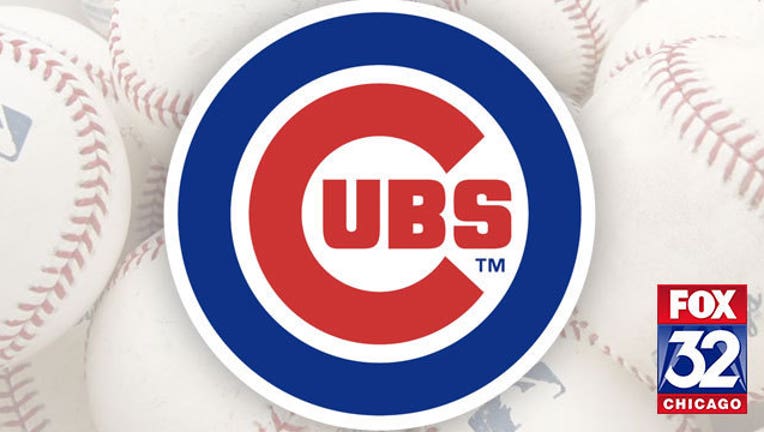 article
CHICAGO (AP) - Jake Arrieta will have to wait another day for his chance to match Johnny Vander Meer.
Arrieta's first start since his no-hitter against Cincinnati last week was pushed back when the Chicago Cubs' game against the Milwaukee Brewers on Wednesday night was postponed because of rain. A makeup date was not announced.
Arrieta and Milwaukee's Taylor Jungmann had their outings moved back to Thursday's series finale. Vander Meer is the only pitcher to throw no-hitters in consecutive starts, beating the Boston Braves and Brooklyn for Cincinnati in June 1938.
The postponement came with the Cubs leading the majors with a 15-5 record — their best 20-game start since 1907 — and Arrieta producing one of the best stretches baseball has ever seen.
The reigning NL Cy Young Award winner is 15-0 in his past 17 regular-season starts and 20-1 with a 0.86 ERA in his past 24, including no-hitters at the Los Angeles Dodgers on Aug. 30 and Cincinnati on Thursday. The only loss for him during that stretch was to Philadelphia on July 25, and the Cubs have since won all 17 games he has started.
Asked if the streak would impact how he handled Arrieta during a game, manager Joe Maddon said: "I don't think so. I would just be watching him and his performance. If obviously, he's struggling big-time and it didn't make any sense — we're behind — save it. If it's something that's kind of close and it looks like he still has his stuff, I probably would let it ride. But that's something you would have to answer in the moment, I think. But I would not let him stay out there just to get pummeled."
Arrieta has been so dominant that he said Tuesday his teammates have heard rumors that the right-hander has used performance-enhancing drugs to fuel his surge with the Cubs, something he called "flattering."
"The streak he's on, he certainly deserves credit, being mentioned with the best," Brewers manager Craig Counsell said. "That's how you treat it. That's how these guys treat it. Doesn't make it easier, but that's how you treat it."
Arrieta is far from the only reason why the Cubs are dominating after a breakout season and a trip to the NLCS last year.
Starters Jon Lester (2-1, 1.98 ERA), Jason Hammel (3-0, 0.75) and Kyle Hendricks (1-2, 3.52) have all pitched well so far.
Dexter Fowler is off to a sizzling start with a .368 average after re-signing in late February, and Anthony Rizzo is starting to come around at the plate. Although he is batting just .205, the two-time All-Star has eight homers — five in his past six games.
TRAINER'S ROOM
Brewers: 2B Scooter Gennett (right oblique tightness) was being examined in Milwaukee after he was scratched from the lineup on Tuesday. Counsell had no word Wednesday on his condition. "You've got to be cautious, for sure," Counsell said. He added the oblique muscle is "involved in every movement you make in baseball."
Cubs: C Miguel Montero (stiff back) would have been available off the bench after being scratched from the lineup.