Joe Maddon ejected for 1st time as Chicago Cubs manager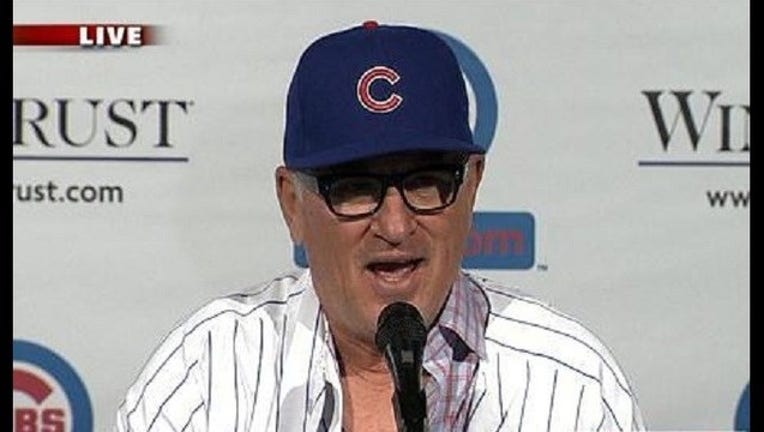 article
Joe Maddon was ejected for the first time as the Chicago Cubs manager.
Maddon was tossed by plate umpire Sam Holbrook in the seventh inning of Friday's game against San Diego.
Reliever Brian Schlitter had just given up a three-run homer to Wil Myers that put the Padres ahead 5-4. Maddon appeared to be upset with a 0-2 pitch that was called a ball on a checked swing.
Maddon left Tampa Bay during the offseason to manager the Cubs.
Copyright 2015 The Associated Press. All rights reserved. This material may not be published, broadcast, rewritten or redistributed.