Kent State-Illinois postponed until Saturday by lightning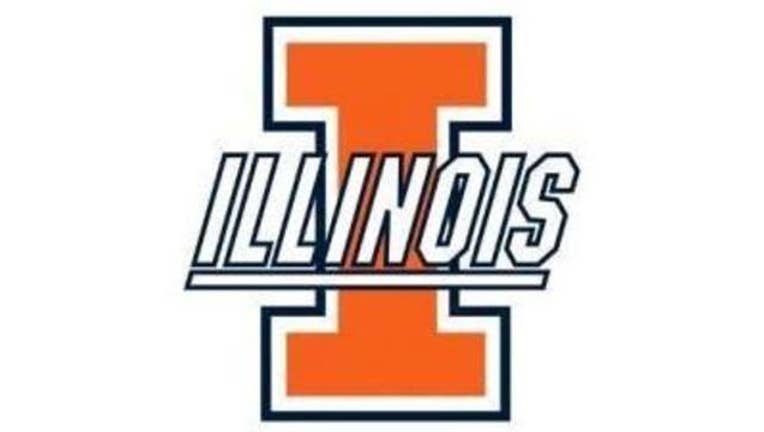 CHAMPAIGN, Ill. (AP) — An Illinois football team eager to put months of turmoil aside and play football will have to wait an extra day after Friday's opener against Kent State was postponed after three hours of lightning.
The game will be the first for the Illini since the firing a week earlier of coach Tim Beckman.
The teams were scheduled to kick off just after 8 p.m. Friday but about a half hour before that storms pushed into the Champaign area and didn't let up until almost 10:30.
About that time, the team's athletic directors decided to push the game back to 1 p.m. Central time on Saturday. The game was scheduled to be broadcast on the Big Ten Network but will not be televised.
The decision, though, left Kent State scrambling, looking for hotel space for an entire football team, its coaches and support staff. Had the game been played Friday, the team would have piled aboard its charter flight after the conclusion and headed home.
As it was, Kent State sports information director Aaron Chimenti said, players were expected to head to available rooms in several hotels in Bloomington, about an hour northwest, while some staff members moved into the smattering of rooms available in Champaign.
The cost of an extra night in Illinois for roughly 145 people?
"Almost $8,000," Chimenti said, adding that that didn't include meals. "And (the players) eat well."
Though Friday's tickets will be honored, some fans said they wouldn't be back.
"I was super excited but now we don't even get refunded and we waited like three hours," said Ga Eun Lee, a freshman student from South Korea. Lee said she wouldn't come back to tomorrow's rescheduled start even if she could.
Others, though, had endured the wait in the hot, muggy concourses of Memorial Stadium with relative patience.
"We're three hours away (from home) and have a hotel room. We have nothing else to do," said Kurt Zuck of Freeport.
Illinois' players and interim coach Bill Cubit had talked all week about being eager to play Friday after Beckman's firing and the months of turmoil that preceded it.
The university hired an outside law firm to investigate allegations former offensive lineman Simon Cvijanovic made in May that Beckman and some staff had pressured him to play hurt and misled him about injuries.
Beckman was unexpectedly fired Aug. 28 after athletic director Mike Thomas received a preliminary version of that report that he said found Beckman had interfered with medical decisions regarding players. Beckman has denied he did anything wrong.
Friday's decision to postpone the game followed the cancellation of Thursday's Stony Brook-Toledo game. Severe weather forced that game to be called off at half time, and the schools do not plan to resume or replay it.
_____
Reporter Sean Neumann contributed to this story.