Kick return ace Devin Hester retires from NFL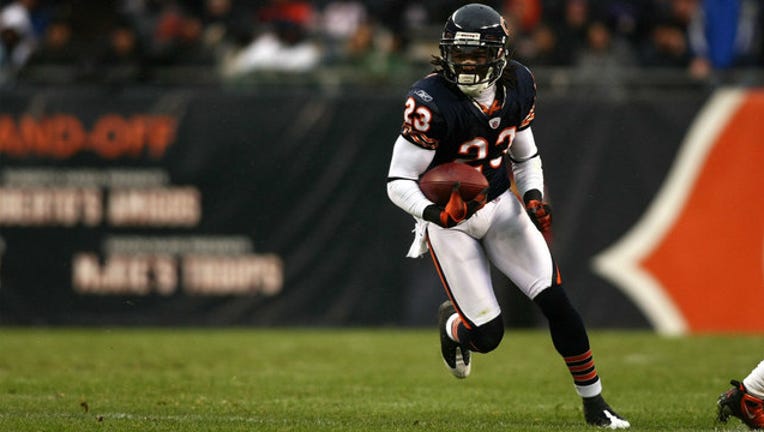 article
CHICAGO (AP) - Devin Hester, the spectacular speedster who holds the NFL record for kick return touchdowns with 20, announced his retirement from the NFL on Tuesday.
In a post on social media, the 35-year-old Hester said it was time .
"Good news: Commissioner Goodell, you can put the kickoff back at the 30," Hester wrote. "Bad news: Y'all will have to find a new favorite returner."
Hester played for Atlanta, Baltimore and Seattle, but his best years were with the Bears from 2006-13. Chicago took him in the second round (57th overall) out of Miami, and at the end of his rookie season, he took the opening kickoff of the Super Bowl 92 yards for a touchdown against Indianapolis, though the Colts won the game.
He is the third-leading punt returner in NFL history and was selected to the Pro Bowl in 2006, 2007, 2010 and 2014.
"The kind of production he had was very, very difficult," Bears coach John Fox said. "He changed games."
But Hester's impact went beyond the sheer numbers.
Opposing coaches would routinely do all they could to avoid punting or kicking to him, even if that meant the Bears starting at their 40 because the ball landed out of bounds. When Hester was at his best, they considered that a better option than risking a return for a touchdown.
"I feel like when he's out there, everybody has a little more confidence," said Bears cornerback Sherrick McManis, who played with Hester. "Because all you've got to do is just step in front of your guy, and if he catches that ball, you know it's bound to happen. He can take it straight to the crib. He gives everybody confidence. People have fun. Had to get guys not to watch, look at him run at times. He was a special player."
In his retirement note, Hester showed the sort of flair that defined his career.
He mentioned the "confidence and swagger" he developed in college and learning to "act like you're the best player on the field, then back it up." He thanked the fans in Chicago as well as former Bears coach Lovie Smith while recalling the ovations he got at Soldier Field. He closed with a reference to the Hall of Fame: "Hopefully next time I see y'all it'll be in Canton."
Hester's spectacular rookie year including running back two kickoffs and three punts for touchdowns. He also returned a missed field goal 108 yards against the New York Giants. Hester's crowning moment came in the Super Bowl in Miami. Hester caught Adam Vinatieri's kickoff, turned right toward the middle, burst through a wave of defenders and sprinted toward history, becoming only the eighth player to score a touchdown that way in the NFL's biggest game.
Hester had two more kickoff returns and four more punt returns for TDs in 2007. The Bears started to use him as a wide receiver that season and gave him a four-year contract extension in the offseason.
Hester never seemed comfortable with a bigger role on offense, too often lining up at the wrong spot and running the wrong route. His production on special teams slipped, too. Hester went two seasons without returning a punt return for a TD and three seasons without running back a kickoff to the end zone. He had difficulties fielding the ball and at times backtracked on returns. But he did experience a sort of resurgence in his final few seasons with the Bears.
"I am extremely grateful to have had the opportunity to coach you. @D_Hest23 the best to ever do it! #GOAT #HallofFamer," tweeted Smith, now the coach at Illinois.
Several former teammates also expressed their support. Houston Texans defensive end J.J. Watt recalled rooting for Miami when he was in high school and meeting Hester in the Atlanta airport.
"When I was in HS, I was a huge Canes fan and I saw Devin Hester in the ATL airport one time," Watt tweeted. "1st time ever asking someone famous for a photo. He was cool, took the photo and it was awesome. Congrats on a great career @D_Hest23 and thanks for the memories!"