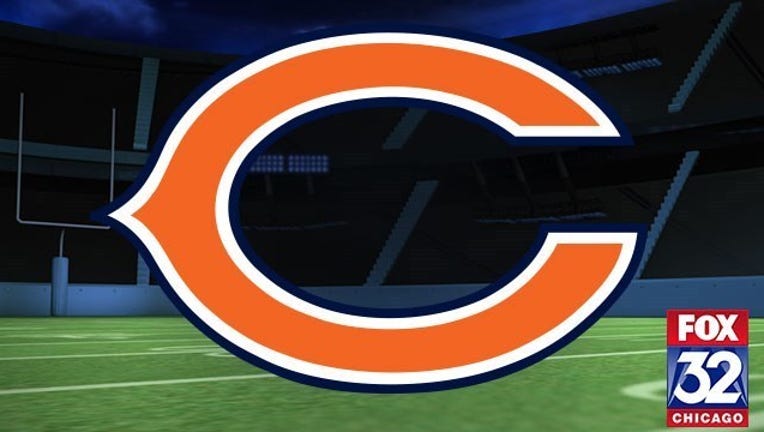 article
CHICAGO (Fox 32 News) - The Detroit Lions beat the Chicago Bears 27-24 on Sunday.
Mitch Trubisky moved the Chicago Bears into position for a game-tying field goal in the final seconds Sunday, but Connor Barth missed from 46 yards and the Lions closed out a 27-24 victory. There was a lot to like about Trubisky's performance and a couple mistakes the Bears hope will serve as learning experiences for the rookie quarterback.
"I thought he got better today," coach John Fox said. "We opened it up. When you really think about it, it's pretty impressive because he's had under 10 games as a starter in the National Football League. And when you think about it, he's had just over 20 games as a starter since high school.
"He's done a great job and will continue to get better. I've been very impressed with him."
Chicago traded up to take Trubisky with the No. 2 overall pick in the draft in April, but had planned to bring him along slowly behind Mike Glennon. Then Glennon got off to a shaky start and Fox made the switch to Trubisky before a Monday night game against Minnesota on Oct. 9.
After relying heavily on their rushing attack for a while, the Bears have let Trubisky try a few more plays in the past couple weeks. He passed for a career-high 297 yards in last weekend's 23-16 loss to Green Bay, more than he gained in the previous two games combined.
He got a chance to throw from his own end zone in the third quarter against Detroit and fired a 12-yard pass to rookie tight end Adam Shaheen. He also found a diving Shaheen for a 1-yard touchdown in the first quarter, making good on the decision to go with a passing play practically on the goal line.
"Being in your rookie season you see more and more new situations come up every week, and it's a process to get better and improve every day," Trubisky said.
Trubisky's fourth career touchdown pass made it 10-0 and the Bears then forced the Lions to punt. But Detroit got back in the game when Trubisky flubbed a snap from Cody Whitehair and DJ Hayden returned the fumble 27 yards for the score.
"It was on me, I didn't secure the snap," Trubisky said. "That's unacceptable and it can't happen."
Chicago (3-7) was down 27-24 when it got the ball back with 1:31 left. Darius Slay dropped a potential interception and Trubisky was sacked when he tried to run with 28 seconds remaining, but he also made a terrific play to prolong the drive with the Bears in deep trouble.
Facing fourth-and-13 at the Chicago 38, Trubisky scrambled around the left end and then cut back toward the middle while gaining 19 yards . He then passed to Dontrelle Inman for 15 yards to the Detroit 28, and the Bears called timeout with 8 seconds left.
"That situation, fourth-and-13, not going down, not taking a sack, not throwing the ball away, he's going to find a way to make a play and he's going to lead us to what we need to be," said Tarik Cohen, who had an acrobatic 15-yard touchdown run in the fourth.
Trubisky then watched as Barth missed his field-goal try wide right and Detroit quarterback Matthew Stafford came out for one kneeldown. It was the Bears' third straight loss by a combined 18 points.
"We've had a lot of close games, and it's just finding a way to close those out," Trubisky said. "We're going to work towards that, and figure it out for sure."
The 23-year-old Trubisky was 18 for 30 for 179 yards. He also had six carries for 53 yards. He hasn't thrown an interception since Chicago's 20-12 loss at New Orleans on Oct. 29.
"He creates all kinds of problems," Detroit coach Jim Caldwell said. "He can throw the ball well and they have an excellent running game. We didn't stop the run very well. They had 222 yards so obviously we have to get that straightened out. Trubisky certainly adds to that with his ability to throw play-action passes and move as well."