MLB: No discipline for White Sox pitcher Mike Clevinger after woman claimed physical, emotional abuse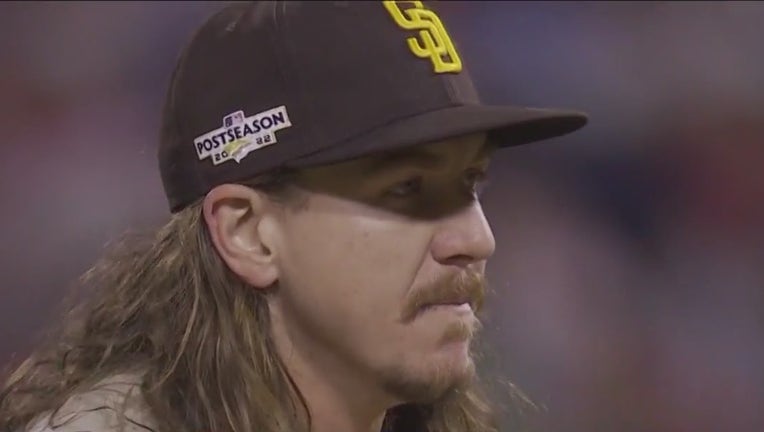 article
CHICAGO - Major League Baseball announced Sunday that Chicago White Sox pitcher Mike Clevinger will not face any discipline in connection with accusations that he was physically and emotionally abusive towards his children and their mothers.
In a statement, MLB said: "The Office of the Commissioner of Baseball has completed its investigation into allegations against Chicago White Sox pitcher Mike Clevinger. The comprehensive investigation included interviews of more than 15 individuals, in addition to Mr. Clevinger and the complainant, as well as a review of available documents, such as thousands of electronic communication records. The Office of the Commissioner has closed this investigation and, barring the receipt of any new information or evidence, the Office of the Commissioner will not be imposing discipline on Mr. Clevinger in connection with these allegations."
SUBSCRIBE TO FOX 32 CHICAGO ON YOUTUBE
Olivia Finestead shared her accusations on her Instagram page, then agreed to talk with The Athletic.
She accused Clevinger of several acts of domestic violence and child abuse, including allegedly throwing chewing tobacco on a screaming infant child and strangling her.
In a statement on Sunday, the Chicago White Sox said: "The Chicago White Sox respect that the joint policies of MLB and the MLBPA govern this matter. We accept the conclusion of the thorough, months-long investigation conducted by the Commissioner's Office with respect to Mike Clevinger. Per the terms of the joint policy, the White Sox will not comment further on this matter."
"MLB will continue to make support services available to Mr. Clevinger, his family, and other individuals involved in the investigation," MLB said.
The Sox finalized a $12 million, one-year deal with Clevinger in December.