No. 20 Northwestern edges Kentucky 24-23 in Music City Bowl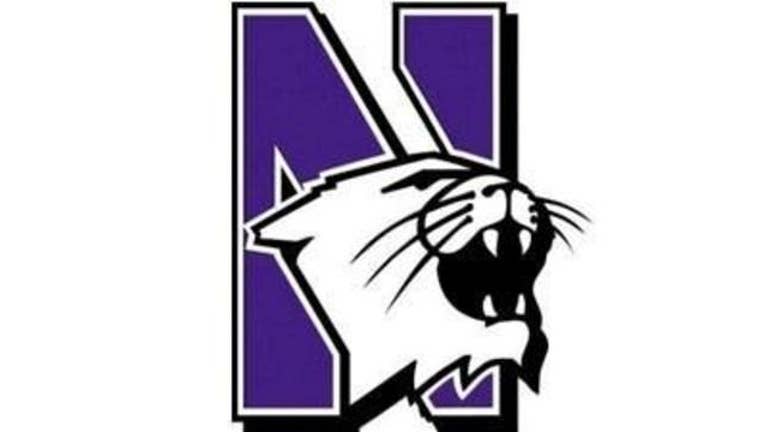 article
NASHVILLE, Tenn. (AP) - Go ahead and question Northwestern coach Pat Fitzgerald's decisions to go for it over and over on fourth down, even late in a move that nearly cost the Wildcats dearly.
His defense had their coach's back.
The Wildcats broke up Kentucky's 2-point conversion, and No. 20 Northwestern held off Kentucky 24-23 on Friday in a Music City Bowl that might be remembered more for injuries, ejections and a wild finish.
"I'm not sure words can describe that game," Fitzgerald said. "Wow. What a great job by our young men. We had to persevere through so much."
Justin Jackson ran for 157 yards and two touchdowns as Northwestern (10-3) finished off back-to-back bowl wins in consecutive years for the first time in program history. The Wildcats notched their second 10-win season in three years and third in six under Fitzgerald. The senior class also won its 27th game for the best stretch in more than a decade.
Both starting quarterbacks left in the first half with injuries, though Kentucky's Stephen Johnson returned early in the third quarter. Kentucky lost running back Benny Snell Jr. to an ejection for contact with an official early in the second quarter, and Northwestern lost leading tackler and linebacker Paddy Fisher before halftime when he was ejected for targeting.
Kentucky (7-6) still had a chance to win after Fitzgerald tried to convert his fifth fourth down of the game only to turn it over for the fourth time on downs - this time at his own 39 with 2:31 left.
"Go for the win," Fitzgerald said of his decision. "We got it did you see the replay? I did. It is what it is, and somebody had to make a play. We went for the win right there."
Johnson ran for his second TD of the second half with 37 seconds left. Kentucky coach Mark Stoops went for the 2-point conversion rather than play for overtime. Johnson couldn't connect with Tavin Richardson on the pass. That cost Kentucky a chance at its best season since 2007 and a second straight bowl loss.
"We just lost a heartbreaker by inches," Stoops said.
With quarterback Clayton Thorson knocked out early in the second with an injured right knee , Northwestern outran Kentucky 333-65. Safety Kyle Quiero provided the winning margin taking Northwestern's second interception 26 yards for a TD with 7:49 left.
TAKEAWAYS
Northwestern: Losing Jackson won't be easy. He finished his career 10th among the NCAA's leading rushers with 5,440 yards. But Jeremy Larkin is a redshirt freshman who ran for 112 yards, and he will be back in 2018. Thorson already planned to return for his senior season too. Fitzgerald said he told Jackson he'd better get a lot of yards.
"He's coming for you, you know he's coming for you," Fitzgerald said.
Kentucky: Snell, who came in leading the SEC in rushing TDs, capped the opening drive of the game with a 3-yard TD that was his 19th this season and 32nd of his career. Both are school records, and he'll be back for his junior season.
QUESTIONABLE EJECTIONS
Both teams lost key players in a wild second quarter. The Wildcats lost Snell when he was ejected with 13:01 left in for contact with referee Chris Coyte. Snell had just lost 7 yards on a run, and Coyte appeared to be trying to give Snell a hand up. Replays showed Snell perhaps pushing Coyte's hands away as he got up. The referee then threw the flag immediately. Kentucky trailed 10-7 at the time.
"I was on top of the play," Coyte told a pool reporter. "And the player got up and grabbed my arms and pushed them away and contacted me. That's a foul."
UGLY INJURY
Thorson hurt his right knee as he was tackled after making a 24-yard catch early in the second quarter. After handing off to Larkin, Thorson ran down the left sideline and was wide open for the catch before being tackled by Kentucky linebacker Jordan Jones. But Thorson, in his 38th career start, immediately grabbed at his right knee. He was carted off the field and replaced by senior Matt Alviti.
Fitzgerald said Thorson will have an MRI exam when they return home.
UP NEXT
Northwestern: The Wildcats have to replace Jackson.
Kentucky: Replacing Johnson at quarterback will be Stoops' challenge.