Reports: Bulls trade Jabari Parker, Bobby Portis to Wizards for Otto Porter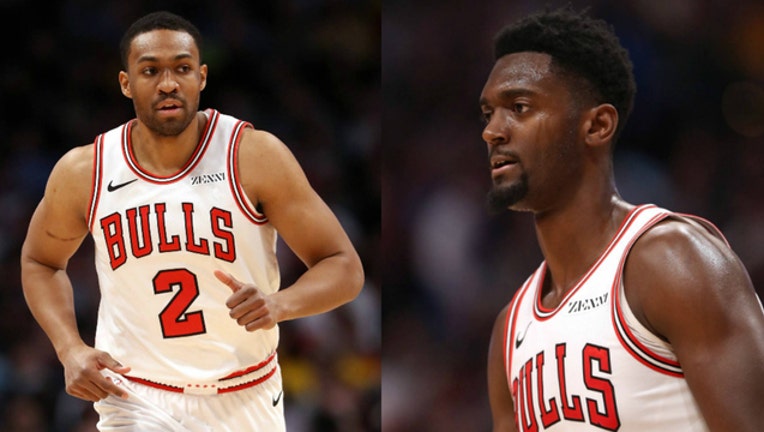 CHICAGO (FOX 32) - The Chicago Bulls have traded Jabari Parker, Bobby Portis and a 2023 second-round pick to the Washington Wizards for Otto Porter, according to multiple reports.
The Athletic was first to report the trade. 
The trade brings an end to a short-lived career as a Bull for Parker, who was signed by the team in the offseason. The forward is a Chicago native and won four straight state championships while attending Simeon during high school. 
"I came here because I'm a city kid," Parker said after the trade, according to the Chicago Tribune. "I do it for the fans. I tried to do everything I could to show them that I appreciated the city."
Portis, who was drafted by Chicago in 2015, was set to become a restricted free agent this summer and his future with the team was uncertain. 
Porter is signed for the next two seasons and has a player option in 2020-21. He is due about $26 million this year, $27.3 million next year, and $28.5 million if he picks up his player option. The team's new starting small forward is averaging 12.6 points and 5.6 rebounds this year. 
This is a developing story. Check back for updates.