Rodgers, Packers look to keep roll going against Bears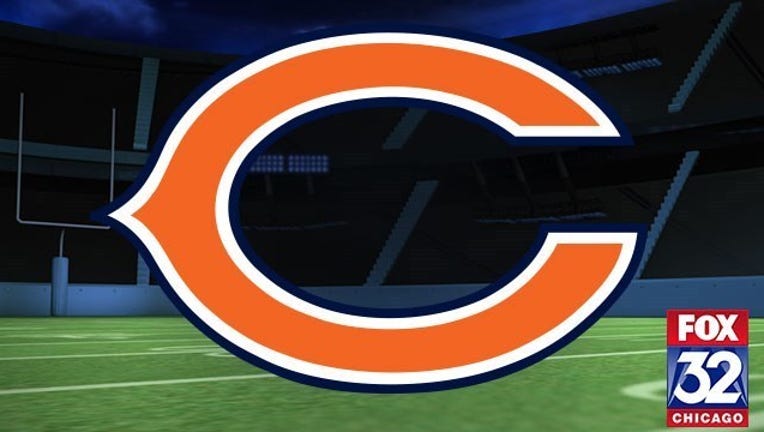 article
LAKE FOREST, Ill. (AP) — Aaron Rodgers and the Green Bay Packers are once again handing out decisive victories over top teams, and they are hoping to jump to the top of the NFC North.
It might take a Lambeau Leap.
The Packers come into Sunday's game against the Chicago Bears at Soldier Field with three straight wins after dropping four in a row and renewed hope — if not much room for error.
Green Bay (7-6) wiped out NFC West leader Seattle last week, intercepting Russell Wilson five times in a 38-10 romp, and will try to keep rolling against a team that has looked lost all season. Whether it has been injuries, suspensions or poor execution, just about everything has gone wrong for Chicago (3-10).
"You know, letdown, trap game, we don't use these types of terms in the locker room and in our meeting rooms," Rodgers said. "But being a sports fan, you know those are terms that get thrown around when you look at the records of opponents matching up. We just don't approach the game like that."
The Packers simply can't afford a letdown.
Tied with Minnesota for second in the division and two behind Detroit as it enters a three-game stretch against NFC North rivals, Green Bay needs help to make the playoffs for the eighth straight year.
The Packers will have to contend with one of Chicago's top playmakers, with receiver Alshon Jeffery returning from a four-game suspension for violating the NFL's policy against performance-enhancing drugs. Having one of their stars back is small consolation for the Bears with the team missing the playoffs for the ninth time in 10 years.
Here are some things to look for when Green Bay meets Chicago:
LINE 'EM UP: The Packers' decision to release veteran guard Josh Sitton before the start of the season was a surprise. Sitton is now with the Bears, but replacement Lane Taylor has been solid.
The offensive line overall has played well especially over the last three games, allowing two sacks in that span and just one last week to the Seahawks' formidable defense. The return of veteran right guard T.J. Lang against the Seattle from a three-game absence because of a foot injury was an added boost. Protecting Rodgers is especially vital now that the quarterback is nursing injuries to his left hamstring and right calf.
BETTER BARKLEY: Chicago's Matt Barkley didn't make a great impression in a loss at Green Bay two months ago. He's been doing better lately.
"I definitely have grown a lot since that game in my knowledge of the offense, my comfort level with running this offense in and out of the huddle, getting plays out, so I think it'll be definitely a better finish than what I showed last time," he said.
Barkley has made the most of his opportunity the past three games with Jay Cutler and Brian Hoyer sidelined by season-ending injuries. He has thrown for 720 yards, four touchdowns and two interceptions despite being victimized by drops, and is showing he at least belongs on an NFL roster.
That's an improvement from the first game against Green Bay . He came in after Hoyer broke his left arm and completed just six of 15 passes for 81 yards with two interceptions.
POTENTIAL PAIN: With the National Weather Service predicting single-digit temperatures for Sunday, it could be a painful day, particularly for the banged-up Rodgers.
"You still have to hydrate in the cold, actually even more," he said. "The conditions obviously affect the field, the surface."
Rodgers was already dealing with the hamstring issue when he hurt his calf throwing a 66-yard touchdown pass to Davante Adams early last week. Despite the limited mobility, he tore up Seattle for 246 yards and three scores.
"Having a hamstring and a calf and being able to play the way he did, that's pretty outstanding," right tackle Bryan Bulaga said.
ON THE CORNER: The last time these teams met, Jeffery was held to 33 yards after catching three of 11 targets. Barkley is playing better, but the Packers are deeper now at cornerback. Damarious Randall and Quentin Rollins both missed the first Bears game with groin injuries. They're back now, part of a defense that shut down Wilson last week.
JEFFERY'S RETURN: The team leader with 630 yards receiving, Jeffery will be making his first appearance since an embarrassing blowout loss at Tampa Bay on Nov. 13.
He hasn't played much with Barkley, though they've known each other since they were prized high school recruits. Barkley tried to convince Jeffery to play with him at Southern California. Instead, Jeffery chose to stay home and play for the other USC: South Carolina.
___
AP NFL website: http://www.pro32.ap.org and http://twitter.com/AP_NFL