Scott Darling in goal for Blackhawks vs Predators in Game 6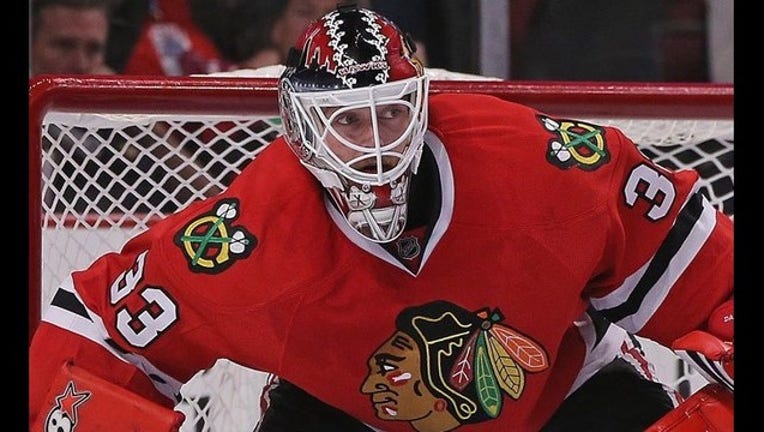 article
Rookie Scott Darling will start in goal for the Blackhawks as they try to close out the Nashville Predators in Game 6 of their opening playoff round series on Saturday night in Chicago.
The Blackhawks lead the series 3-2. Chicago will try to eliminate the Predators and advance for a second time after losing 5-2 in Nashville on Thursday night with Darling in the net.
Darling had his first playoff loss after three impressive victories.
The backup to Corey Crawford during much of the regular season, the 6-foot-6 Darling has a 1.67 goals-against average in four games in his first postseason. He has allowed eight goals on 158 shots for a .950 save percentage.
Copyright 2015 The Associated Press. All rights reserved. This material may not be published, broadcast, rewritten or redistributed.