Shuck's RBI single in 8th lifts White Sox over Twins 6-5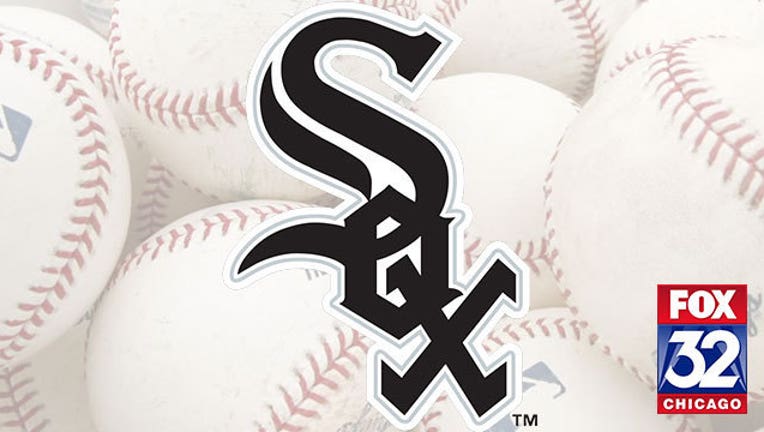 article
CHICAGO (AP) - Since racing to a 23-10 start, nothing has been easy for the Chicago White Sox.
Even after moving back above .500 Thursday, they were stung by another injury to a young player.
J.B. Shuck's two-out single scored the tiebreaking run in the eighth inning, Todd Frazier hit his 23rd home run and the White Sox beat the Minnesota Twins 6-5.
But on what should have been a special day for Matt Davidson, he broke his right foot rounding first after an RBI single in his White Sox debut.
"You could see it when he went from second to third," manager Robin Ventura said. "I know he's not a good runner, but it was remarkably poor at that point."
The former Arizona first-round pick was traded to Chicago before the 2014 season but had two poor years in the minors before this month's selection as a Triple-A All-Star.
He expressed excitement before the game about being back in the big leagues for the first time since 2013 with the Diamondbacks. Now he's out indefinitely.
Chicago also lost Kevan Smith to back spasms an hour before his scheduled big league debut in April, and Jason Coats had to leave his first major league game after colliding with Shuck in the outfield earlier this month.
"We're hot that way," Ventura said.
The White Sox turned to Shuck after blowing a 5-2 lead.
Fernando Abad (1-2), in his first appearance in eight days because of a stiff back, got the first two batters in the eighth before consecutive walks. Shuck's career high-tying third hit of the game scored Avisail Garcia from second.
"I knew we were going to have a chance there once it got over the shortstop's head," Shuck said.
Nate Jones (4-2) allowed a hit while getting four outs and David Robertson worked around a single in the ninth for his 21st save in 23 tries as the White Sox won their third straight series for the first time this season.
Tim Anderson added three hits and made a jump throw from the outfield grass at shortstop to throw out Trevor Plouffe in the second as Chicago improved to 39-38.
Brian Dozier homered and drove in two runs and Eduardo Nunez had RBI singles in the sixth and seventh innings in the Twins' fifth loss in seven games.
White Sox starter Carlos Rodon retired the first 11 batters before giving up consecutive home runs to Robbie Grossman and Dozier. Rodon's day was over after Dozier's RBI single with one out in the sixth. He allowed four runs and five hits.
Frazier, who entered the day one homer behind major league leader Mark Trumbo of Baltimore, pulled a changeup from Tommy Milone into the bullpen to lead off the second inning.
It was the 14th consecutive solo homer by Chicago, one shy of the team record set in 1965.
Milone didn't get out of the fourth for a second straight start. The lefty was charged with five runs and nine hits while getting 10 outs. He also served up the first walk to the free-swinging Anderson in his 86th big league plate appearance.
Manager Paul Molitor wouldn't say if Milone will make his next scheduled start.
The Twins also made two more baserunning mistakes, with Grossman thrown out at third and Nunez caught off first.
"We talk with the guys about controlling your emotions," Molitor said, "not letting whatever situation you're involved with overwhelming you to the point that you lose clarity about what's going on."
TRAINER'S ROOM
Twins: RHP Trevor May (back) is scheduled to throw in consecutive games for Triple-A Rochester beginning Friday.
White Sox: LF Melky Cabrera (sprained right wrist) missed his second straight game. He's expected to sit out at least one more day.
SCARY MOMENT
A woman sitting in the second deck on the first base side took Nunez's line drive off the left side of her head in the sixth inning. A lens from her sunglasses flew backward into the press box. The woman stayed in her seat, holding an ice pack to her head, after being checked by medics.
UP NEXT
Twins: RHP Tyler Duffey (3-6, 5.59 ERA) starts Friday night at home against AL-leading Texas and RHP Chi Chi Gonzalez (0-0, 9.00).
White Sox: RHP Miguel Gonzalez (1-3, 5.17) starts Friday night at Houston against RHP Mike Fiers (5-3, 4.41).