Twins fall to 0-9, beaten by Latos, Garcia and White Sox 3-1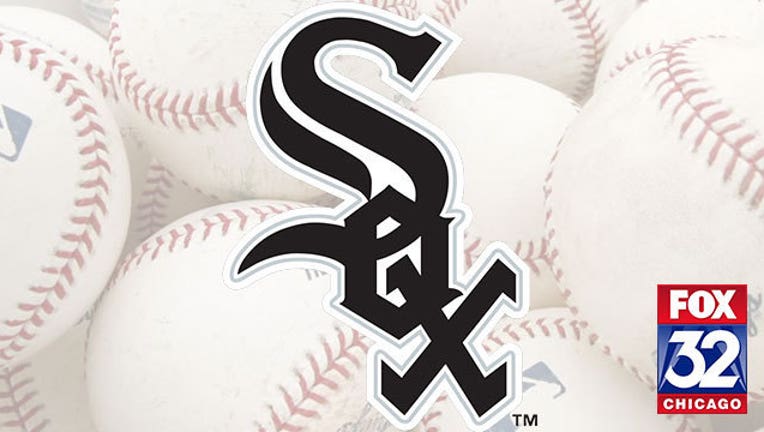 article
MINNEAPOLIS (AP) - Trevor Plouffe lingered in the dugout after Minnesota's ninth straight loss to open the season, staring at the diamond in disappointment.
The bewildered Twins were left wondering how to explain this streak, let alone break it.
Stumbling Thursday to the worst start by a major league team in 13 years, the Twins were beaten by Mat Latos, Avisail Garcia and the Chicago White Sox 3-1.
"We're all frustrated. You can't hide that. It's probably about the worst-case scenario for us to start a season, and we know that," said Plouffe, who drove in the only run with a groundout in the fourth inning.
The Twins have scored only 14 runs. They're hitting .076 with runners in scoring position. According to STATS research, the last team in the majors to begin the year 0-9 was Detroit in 2003, when the Tigers finished 43-119. The Atlanta Braves also dropped to 0-9 on Thursday with a loss at Washington.
"Everybody's kind of down right now because I know we don't score a lot of runs," said Ervin Santana (0-1), the latest starting pitcher to lack support. He allowed three runs in seven innings.
The White Sox (7-2) won their fourth in a row, extending their best start since an 8-1 run in 1982. They're 6-1 on the road after recording their first sweep at Minnesota since 2012.
Latos (2-0) gave up one run and three hits in six innings, his second straight dominant turn with his new team.
"It's getting harder, I'll tell you, to kind of come up with words," manager Paul Molitor said. "It's kind of the repetitive story day to day. We get good pitching and just not enough offense once again."
Garcia homered in the fourth and hit a double about as hard leading off the seventh inning and came around on a sacrifice bunt and a sacrifice fly to push the lead to 3-1, and that was all the White Sox needed.
Joe Mauer, one of only two Twins regulars batting better than .167, tripled to begin the fourth and scored to snap a 17-inning shutout streak.
They were on the verge of another run in the sixth after Eddie Rosario's leadoff single and stolen base. Mauer hit a grounder down the line that Todd Frazier fielded well behind the base and likely wouldn't have been able to throw over in time to beat Mauer. Instead, Frazier pump faked and caught Rosario trying to advance to third. Rosario was out in a rundown.
"I was going to fake it and throw it no matter what, whether he was off by a little bit or not," Frazier said. "Great opportunity."
Latos retired the next two batters.
"Definitely an added boost of adrenaline, that's for sure," Latos said.
With reliever Matt Albers on the mound in the seventh, the Twins had runners at second and third with two outs after the right-hander's pickoff throw to second base sailed into center field for an error. Brian Dozier grounded out weakly back to the mound.
"We've got a lot of baseball left to play," Plouffe said. "I think this is when a man's true character is revealed. Anyone can be happy and work hard when things are going their way."
TRAINER'S ROOM
White Sox: Dioner Navarro was behind the plate for the fourth time this season, two with Latos on the mound. Manager Robin Ventura was hesitant to declare Navarro, who has shared the position with Alex Avila, the personal catcher for Latos, but he indicated the possibility of such an arrangement.
Twins: CF Byron Buxton bruised his left hand when he was hit by a pitch from Latos in the third. Buxton stayed in the game and stole a base before being replaced by Max Kepler in the bottom of the inning. Buxton's X-rays showed no broken bones, but Molitor said he'd likely be out for a few days.
UP NEXT
White Sox: LHP Chris Sale (2-0, 3.86 ERA) will start the three-game series opener Friday at Tampa Bay. He has thrown exactly seven innings five straight times, dating to Sept. 18, 2015. The Rays will counter with RHP Jake Odorizzi (0-1, 3.86 ERA).
Twins: LHP Tommy Milone (0-1, 3.86 ERA) will take the mound Friday, when the Los Angeles Angels arrive for three games. RHP Garrett Richards (0-2, 3.86 ERA) will start for the visiting team.