White Sox use big 10th inning for 6-3 win over Mariners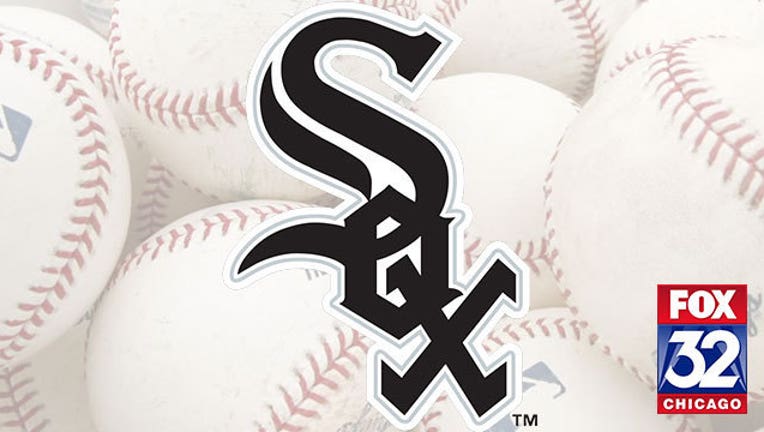 article
SEATTLE (AP) — Chicago's best option against an ineffective Seattle bullpen turned out to be patience.
The White Sox scored two runs in the ninth inning to tie the game and then took advantage of wildness by the Mariners' bullpen for a three-run 10th in a 6-3 victory over Seattle on Saturday night.
"Fortunately, we got in the bullpen and did some damage late," said Adam LaRoche, who drove in the tying run in the ninth on a pinch-hit grounder. "They had some walks there at the end that cost them, some wild pitches, some walks and pushed some runs across."
After tying the score against Carson Smith on Alexei Ramirez's RBI single and LaRoche's grounder, Tyler Saladino walked to open the 10th against Danny Farquhar (0-4), who failed to retire any of the four batters he faced.
"It's hard to pitch when you're not throwing strikes — just one of those days," said Farquhar, who was optioned to Triple-A Tacoma after the game. "I was surprised because I felt good warming up."
Jose Abreu followed with a double off the wall in right-center. Melky Cabrera was walked intentionally to load the bases and Avisail Garcia walked to force in a run that made it 4-3.
"Bases loaded and guy not necessarily throwing strikes, you have to be patient and get something that you really like," White Sox manager Robin Ventura said of Garcia. "He's had times where he hasn't been very patient, but we've seen some improvement in that. I think he's growing up and understanding how to do that."
Edgar Olmos relieved and after an out, Cabrera scored on a passed ball by Mike Zunino to make it 5-3. Ramirez reached on a fielding error by second baseman Robinson Cano to reload the bases and Garcia then scored on Carlos Sanchez's fielder's choice.
Nate Jones (1-0) pitched the ninth and David Robertson worked the 10th for his 25th save.
"Coming back, everybody loves it, it's always a boost," Ventura said. "It's one thing to tie it up, it's another thing to win it. We feel like if we get to extra innings, we're going to win it with the bullpen."
The Chicago rally wasted a strong start by Seattle's Vidal Nuno, who was in line for his first victory since June 27, 2014, when he was with the New York Yankees. Nuno allowed one run and five hits in 6 2/3 innings.
"The fact is, we are just not getting it done," Mariners manager Lloyd McClendon said. "That is the 17th blown save and the 22nd loss in the opponent's last at-bat."
Seattle, held to three hits through five innings, got to starter Carlos Rodon for three runs in the sixth. Nelson Cruz doubled to open the inning and moved to third when Cano reached on a fielding error by second baseman Sanchez.
Franklin Gutierrez ripped a two-run double into the gap in left-center to put the Mariners up 2-1. Austin Jackson reached on infield single, advancing Gutierrez, who then scored on Jesus Montero's double-play grounder.
Trayce Thompson gave the White Sox a 1-0 lead in the second, lining his second home run of the season over the wall in left field.
"As soon as I hit it, I wasn't sure if it was going to stay fair," Thompson said. "Once I realized it was going to stay fair, I just wanted it to kind of get down already."
In addition to sending down Farquhar, veteran reliever Fernando Rodney (5-5, 5.68 ERA with six blown saves) was designated for assignment by the Mariners.
Left-hander Roenis Elias and right-hander Logan Kensing will be brought up from Tacoma on Sunday, the Mariners said.
TRAINER'S ROOM
Mariners: RF Mark Trumbo was a last-minute scratch with a sore left knee. He is scheduled to be reevaluated Sunday, the team announced. Brad Miller started in right.
UP NEXT
White Sox: LHP John Danks (6-9, 4.58 ERA) is 2-7 with a 5.98 ERA in 11 road starts. Danks has not won on the road since May 31, a span of five starts. He is 7-6 with a 3.24 ERA in 14 career starts against the Mariners.
Mariners: RHP Taijuan Walker (8-7, 4.60 ERA) is 1-0 with a 2.86 ERA in his last four starts. The 23-year-old has come on since starting the season 1-5 with a 7.33 ERA in his first nine starts.
UPON RUTHER REVIEW
Chicago's Adam Eaton was hit by a pitch to load the bases with two outs in the fifth. The Mariners challenged the call, but the ruling was upheld after a review estimated at 2 minutes, 41 seconds.
NUNO STILL WINLESS
Nuno has lost his last 10 decisions in 40 appearances since his last victory. He is 0-9 in 19 starts over his winless span — the longest active streak of starts without a victory in the majors.
CRUZ ON BASE
Cruz walked to open the fourth, extending his on-base streak to 32 games. During the streak, he is hitting .366 with eight doubles, 16 home runs and 23 RBI.