Chicago weather: Despite recent chill, springs are getting warmer
CHICAGO - Tuesday will be the sixth straight day with below average temperatures. Monday was the fifth straight day with measurable snowfall at O'Hare. Our seasons seem to be regressing. 
Lately it is feeling more like February than March. We have seen wintry-like weather recently, but this defies the long-term trend that most of the country has been seeing for the past 50 plus years.
Meteorological spring consists of March, April and May. Since 1970, these months have been getting warmer overall. A new study by Climate Central shows most of the country is seeing warmer than average springs.
Climate Central looked at weather records for 232 locations across the country. Of those locations, 97% have warmed since 1970. The average increase in temperatures is 2 degrees.
Chicago's warming wasn't as dramatic, but is still significant from a climatological standpoint. Our city has warmed 1.4 degrees during the period.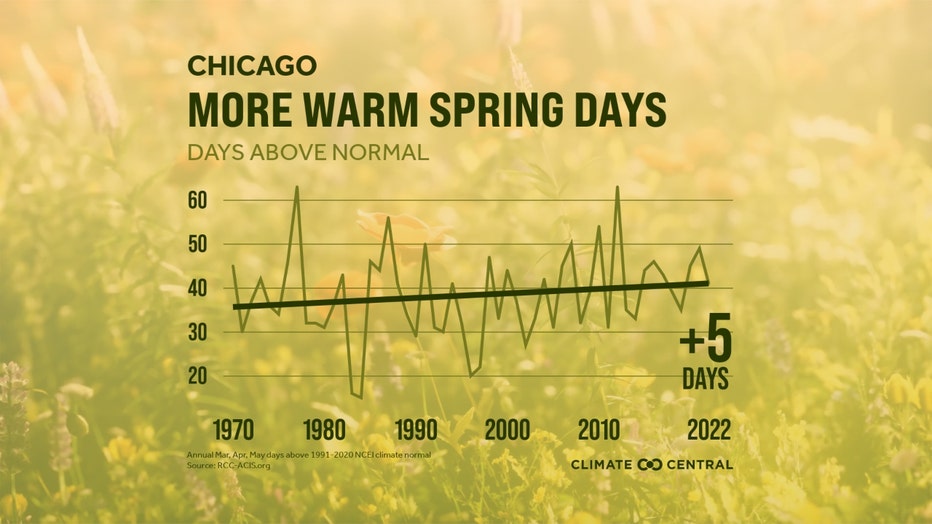 Climate Central also examined the increase in "warm spring days", defined as days above their 1991-2020 spring normal temperature. Of those locations, 75% saw at least seven more warm spring days. Chicago saw an increase of five days during this 52-year span.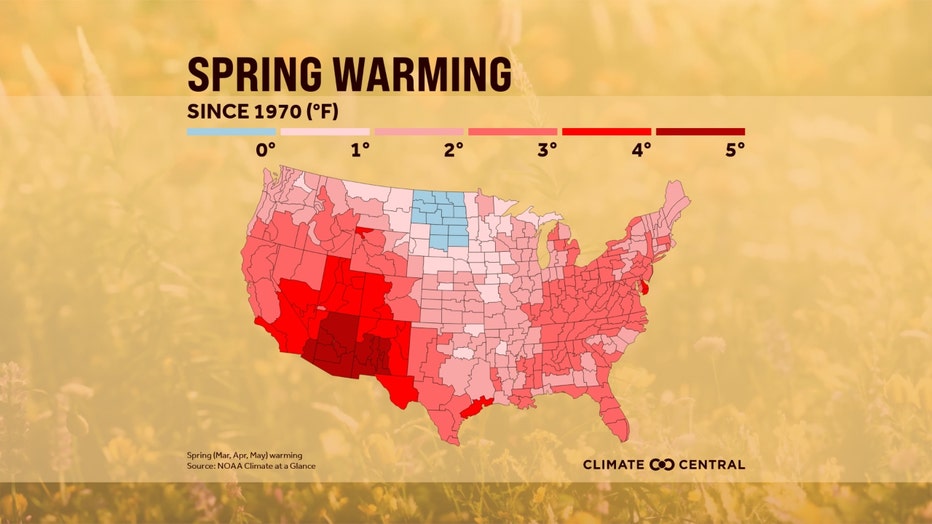 The only part of the contiguous United States that did not see warming since 1970 was a portion of the northern plains. This warming means an extended pollen season which impacts millions of Americans who suffer from asthma and allergies. While the west has been seeing an unusual amount of snow this year, a warmer spring will tend to limit snow accumulation and lead to an earlier snow melt. That combination will stress that region's limited water resources.
The overall trend seems clear, but lately we have been experiencing a colder than average spring. The Climate Prediction Center's long-range temperature outlooks seem to suggest this colder pattern could stick around through the end of this month.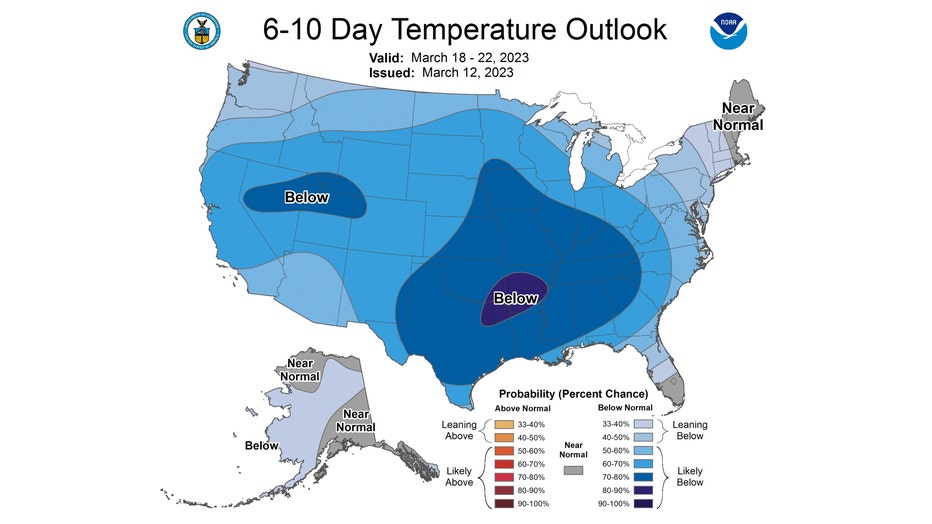 The 6-10 day temperature outlook has us "likely below" average overall from this Sunday through the following Wednesday. Most of the country is forecast to be colder than average during this period.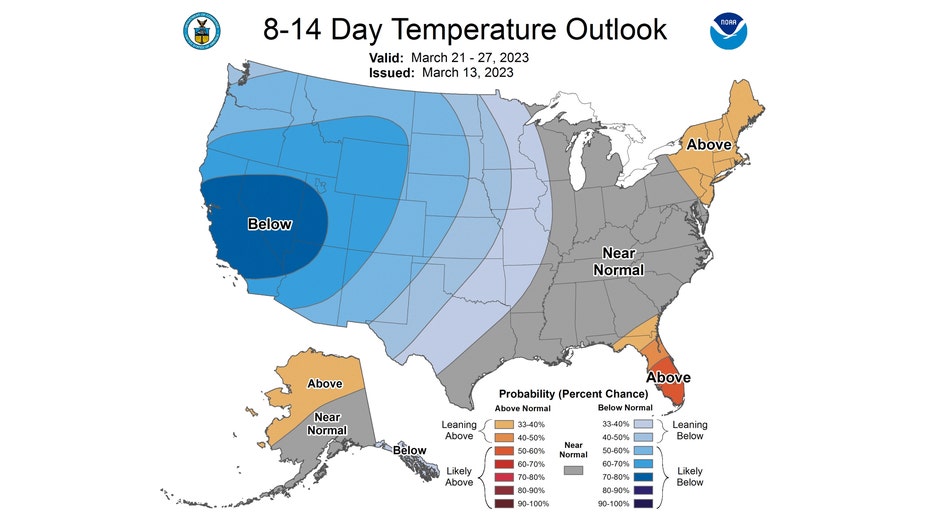 The 8-14 day temperature outlook offers some hope for some moderation. It favors us to be "near normal" from next Tuesday through the following Monday. That means highs near 50 degrees.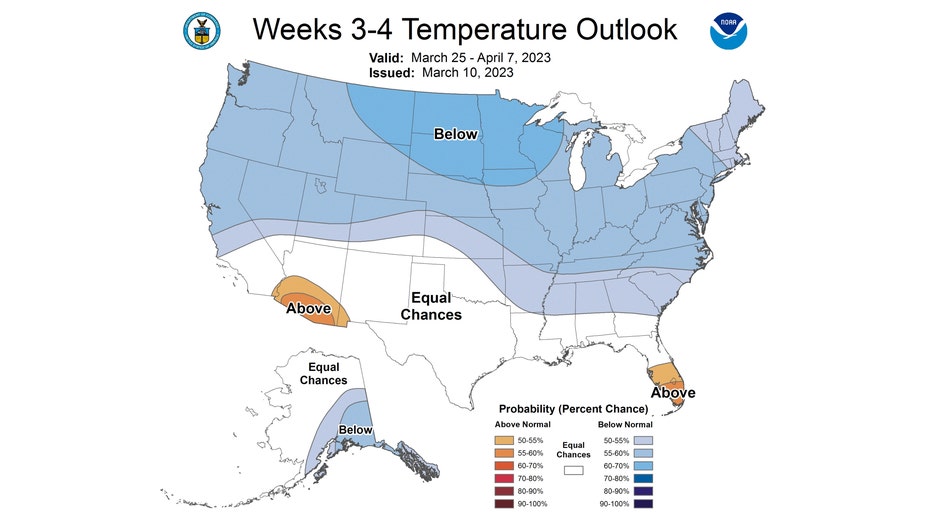 The longer range 3-4 week temperate outlook outlook keeps us colder than average. We are favored to be below average overall for the last part of March through the first week of April.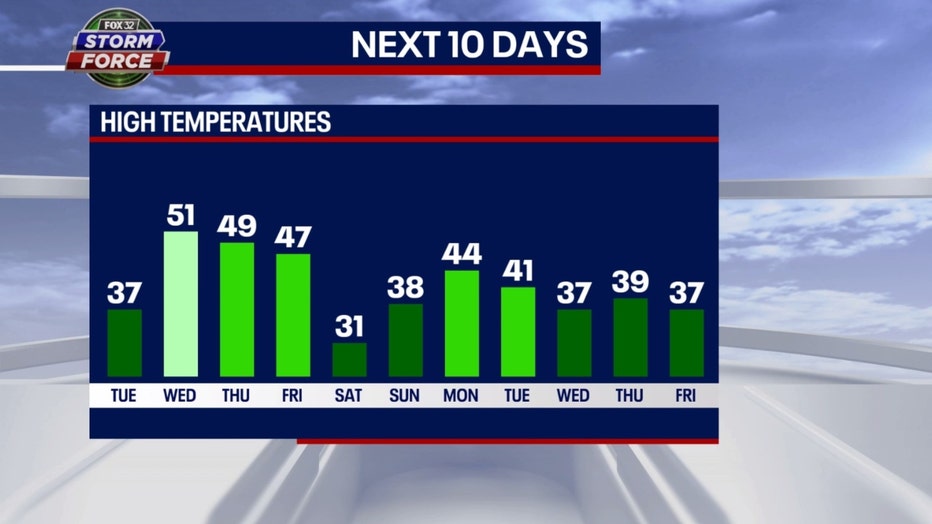 Our Fox model keeps us colder than average 8 of the next 11 days. We drop just below freezing Saturday and stay below average through all of next week. Here's hoping we turn the corner for a warmer end to April.