Drought deepens again in Chicago but help may be on the way
Thursday was just the 7th day of June with more than a trace of rain. We'll take anything we can get as our drought drags on. This could mark the beginning of a more active weather pattern that favors more rain in our near future.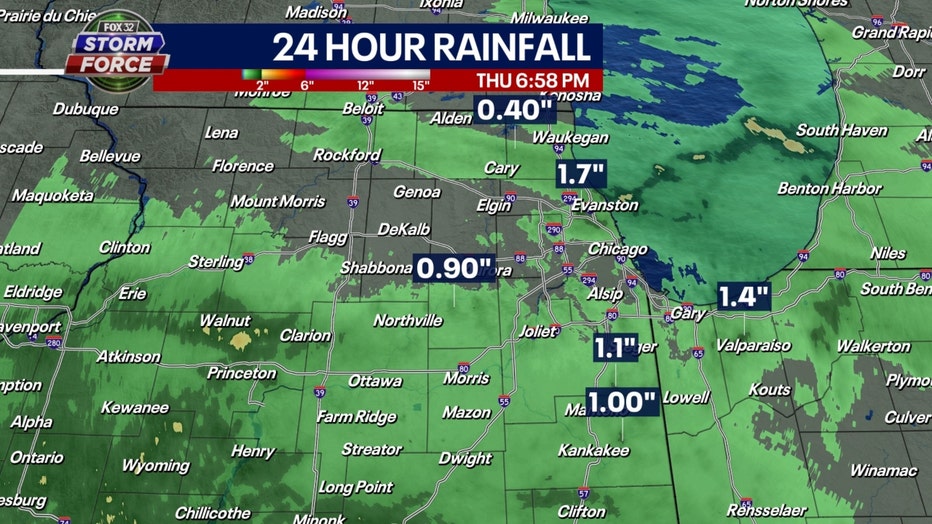 24 hour rainfall totals as of 7 pm Thursday.
Rainfall amounts varied widely with some areas not getting a drop while others picked up torrential rain in a short period of time. Norwood Park and Park Ridge benefited from some slow-moving thunderstorms to pick up more than an inch and a half of rain in about an hour. This may have been a million-dollar rain for farmers downstate that could be getting moisture at a crucial time.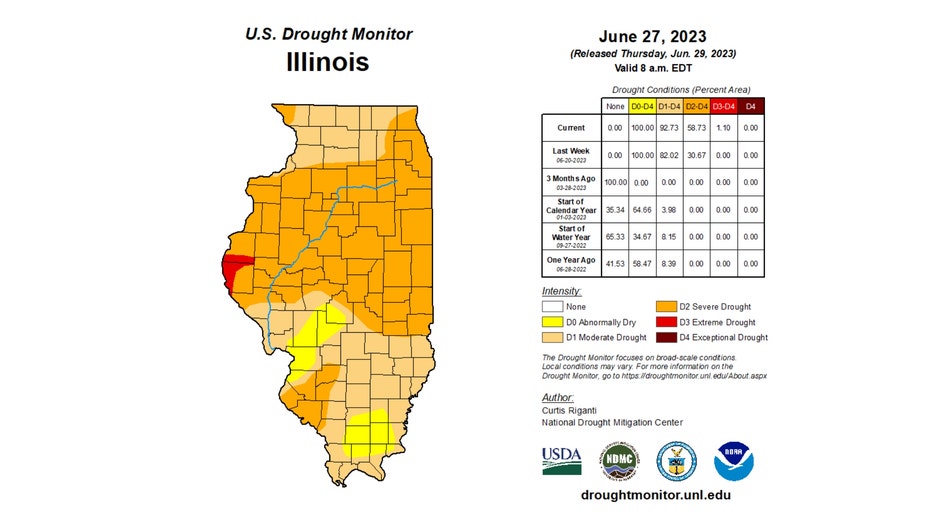 The U.S. Drought Monitor delivered some bad news at the beginning of the day. Their latest assessment of our ongoing drought shows it once again deepened and expanded. Nearly 93% of the state is in a moderate drought, up about 10% compared to last week. Nearly 60% is now in a severe drought, almost doubling where we were last week. For the first time this year, a small portion (just over 1%) is in an extreme drought. The drought levels in descending order are moderate, severe, extreme, and exceptional.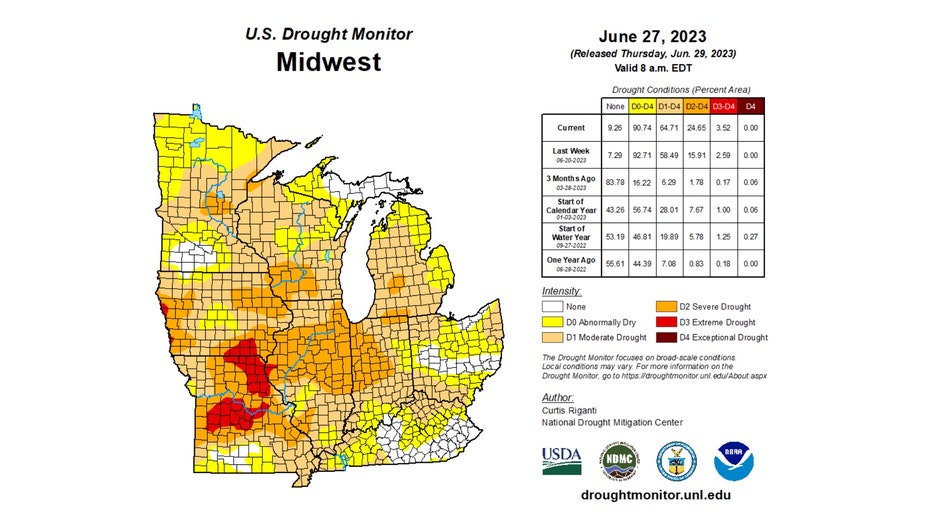 The Midwest region as a whole also saw the drought deepen and expand. Nearly 65% of the Midwest is in a moderate drought. Nearly 25% of the region is in a severe drought and nearly 4% is in an extreme drought.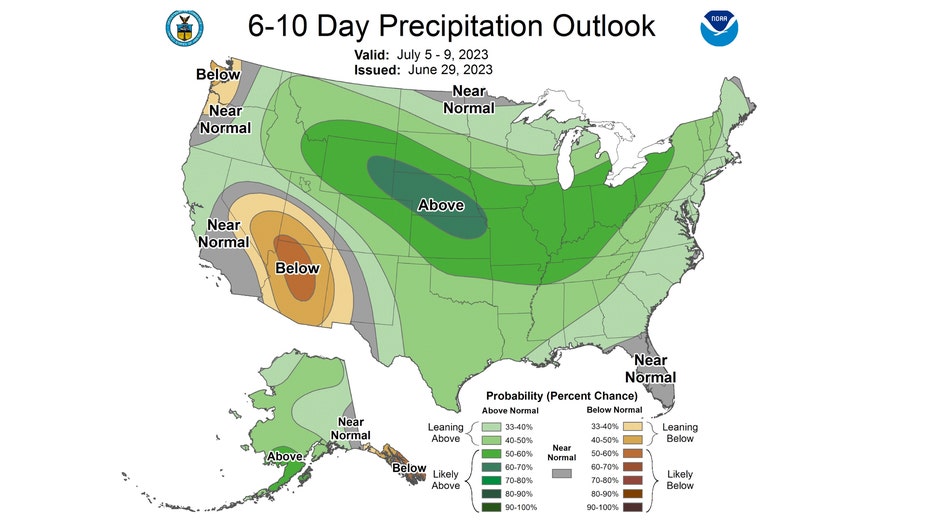 The Climate Prediction Center's long-range precipitation outlooks both favor us for above-average rainfall. The 6-10 day outlook which covers the period from next Wednesday through the following Sunday has us "likely above" average for precipitation.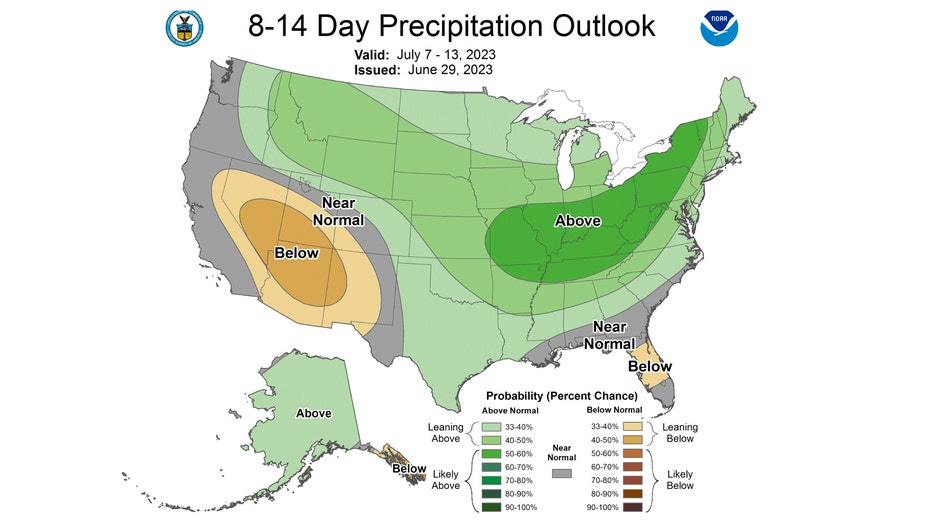 The 8-14 day outlook covers the period from next Friday through the following Thursday. It has us "leaning above" average for rainfall. We might finally be able to give our sprinklers a break!