Seasonal temps & low humidity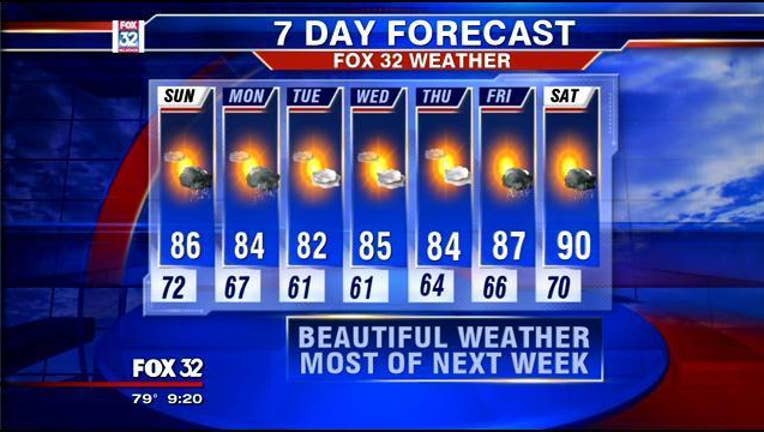 High pressure will build in this afternoon resulting in seasonal temperatures along with comfortable humidity through Wednesday.
Another cold front will sag south late Wednesday bringing a chance of a few showers.
The air mass behind the front is unseasonably cool for this time of year. Highs will drop into the mid to upper 70s right through next weekend.
This afternoon: Mostly sunny, breezy, and pleasant. Highs: 80 to 85 Lows: 62 to 67
Tuesday: Mostly sunny and seasonal. Highs: 81 to 86 Lows: 63 to 68
Wednesday: Partly sunny and cooler with a 30% of showers & t-storms. Highs: 75 to 80 Lows: 56 to 61
Thursday: Mostly sunny and pleasant. Highs: 75 to 80 Lows: 55 to 60
Friday: Mostly sunny and continued pleasant. Highs: 76 to 81 Lows: 57 to 62
Saturday: Mostly sunny and warmer. Highs: 77 to 82 Lows: 58 to 63
Sunday: Partly sunny and a little more humid. Highs: 79 to 84 Lows: 60 to 65