Sneak peek at Chicago's spring forecast
CHICAGO - After today, we are just three weeks away from meteorological spring! Even though it is February, it will feel more like spring at times over the next couple of weeks. 
I want to focus first on the next few weeks of February and then look ahead to some forecasts for the months of March, April and May, or meteorological spring.
Ten of the next 11 days will be above average according to our Fox model. Highs through Thursday will be more lake March and February. 
SUBSCRIBE TO FOX 32 ON YOUTUBE
Wednesday and Thursday of next week will feel more like April as highs could soar to near 60 degrees by a week from this Thursday.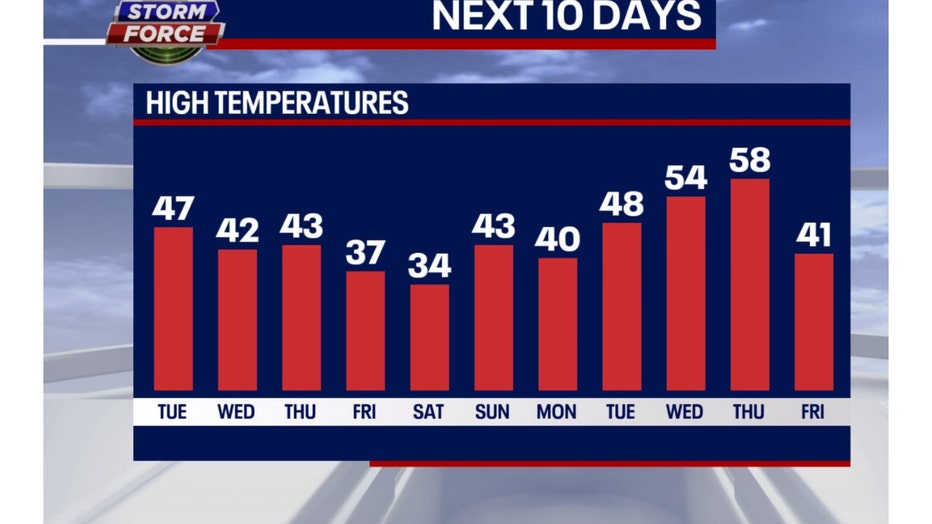 The Climate Prediction Center's long range temperature outlooks favor us for a relatively mild middle of February.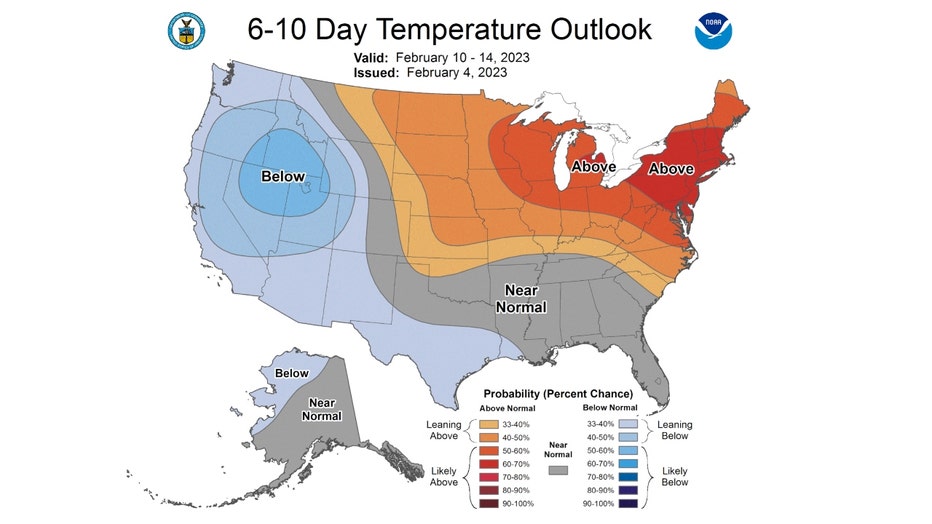 The 6-10 day temperature outlook has us "likely above" average overall for the period from this Friday through the following Tuesday.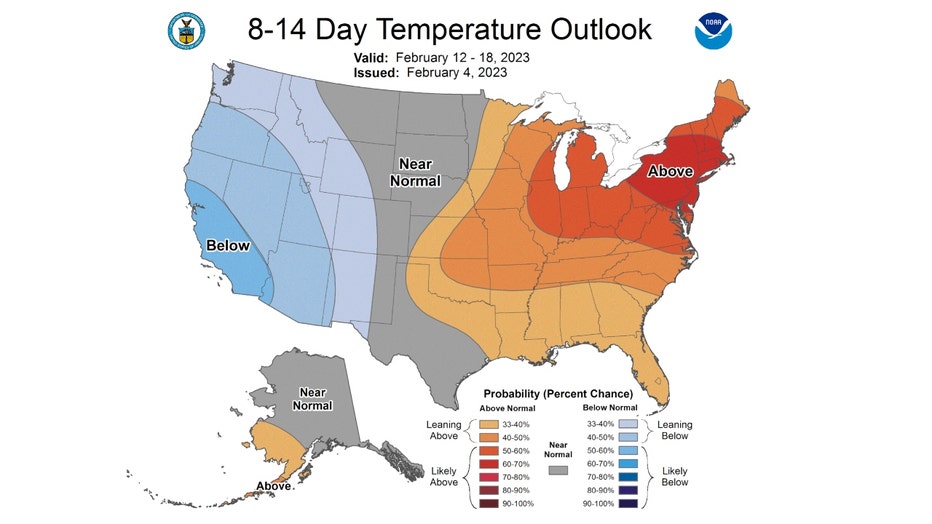 The 8-14 day temperature outlook keeps the mild pattern coming. It also has us forecast to be "likely above" average overall this Sunday through the following Saturday. 
There are some indications that an overall above average pattern may stick around for this upcoming spring season too.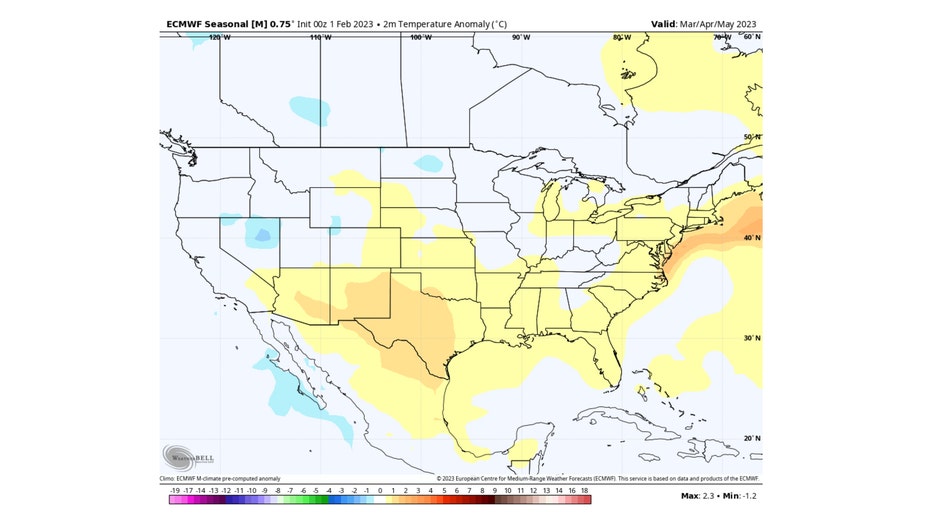 The ECMWF, or European model, is forecasting Chicago to be around .5 to 1 degrees Celsius warmer than average. Average highs at the beginning of spring in early March are in the lower 40s. Average highs hit the middle 70s by the end of spring as we finish out May.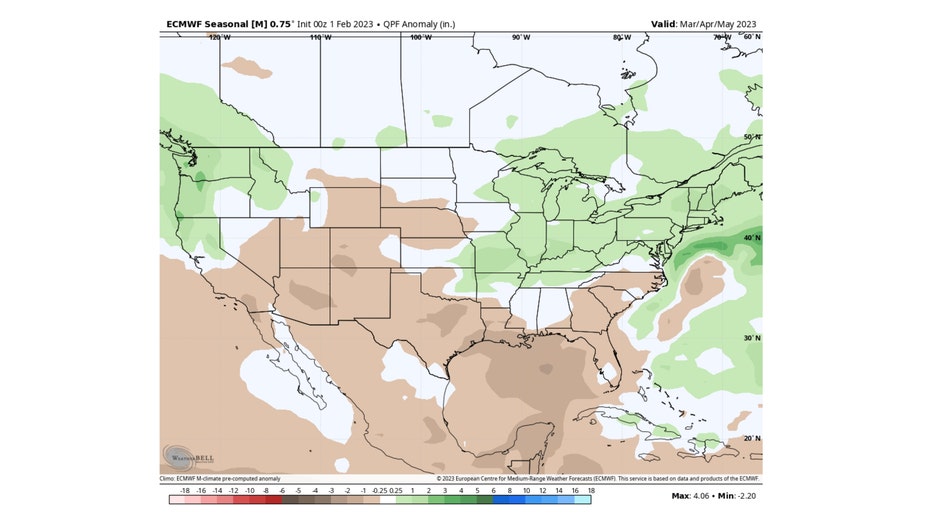 The European Model suggests it will be a mild and moist spring. It is projecting more precipitation compared to average for the period of March through April.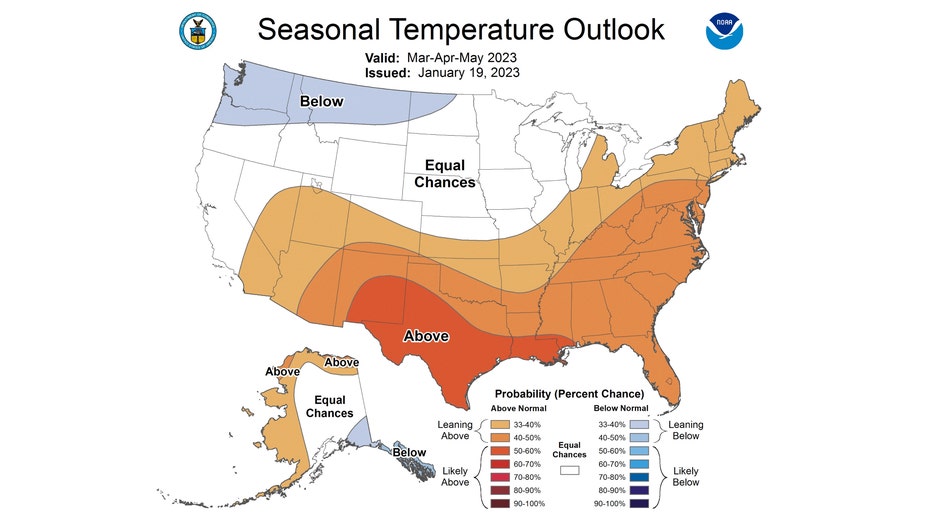 The National Weather Service's forecast for spring temperatures is a bit more ambiguous for Chicago. It has us outlooked to have "equal chances" of being above or below average. Suburbs well south of Chicago and northern Indiana are outlooked to be "leaning above" average overall this spring.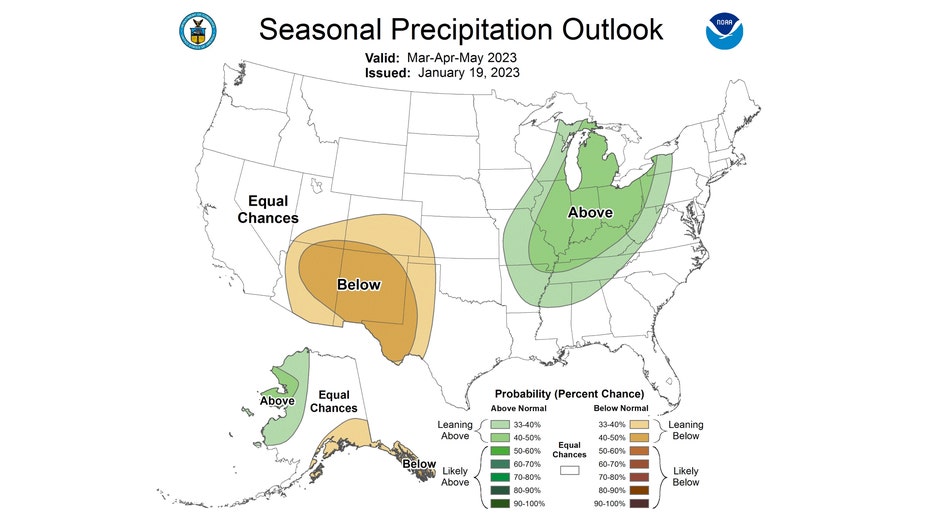 The National Weather Service agrees with the European model when it comes to precipitation. It also has projected to see above average precipitation.
These two forecast sources don't agree completely on the temperature forecast for spring of 2023. Climate change may tip the scales in favor of a warmer than average season though.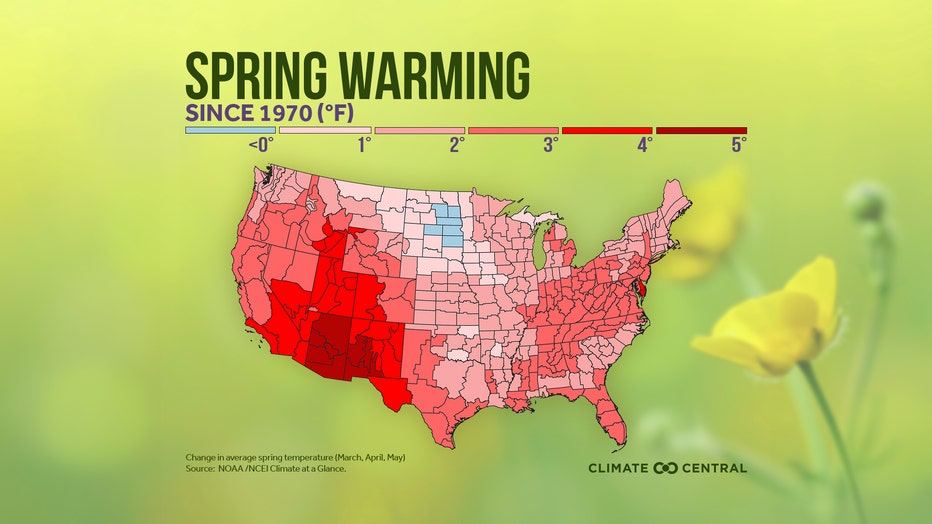 Climate Central says all seasons, including spring, are getting warmer due to climate change. They analyzed over 50 years of data for 242 U.S. towns and cities. An amazing 97% of those locations had an increase in their average spring temperatures between 1970 and 2021. Almost half of those locations saw warming of 2 degrees or more.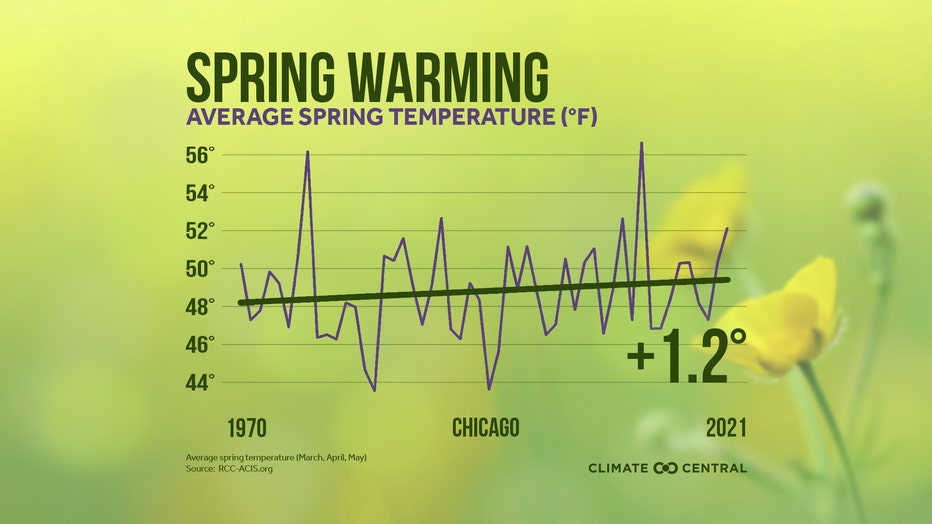 Chicago's springs have warmed just over 1 degree during that period. 18 of the warmest 30 springs in Chicago have occurred since 1960. 7 of top 30 warmest have happened since 2000. Having a spring land on the colder end of our list of springs is becoming less likely. Just 3 of the top of the top 30 coldest springs in Chicago have occurred since 1980 with only one since 1990 and none since 2000.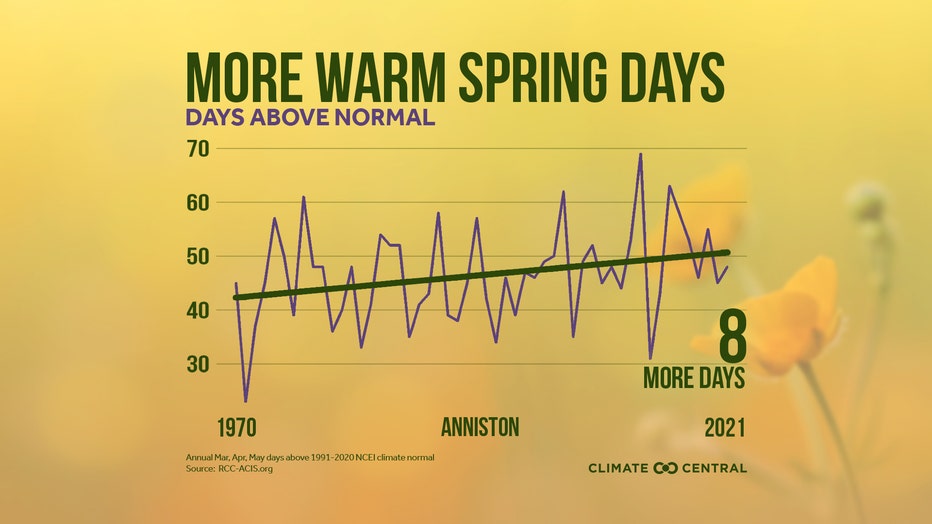 Climate Central also found that nearly 70% of the locations they analyzed had at least 7 more days above their 1991-2020 spring normal temperature. Chicago has seen an increase of 8 additional "warm spring days" between the years 1970 and 2021.