Spring will slowly settle in for Chicago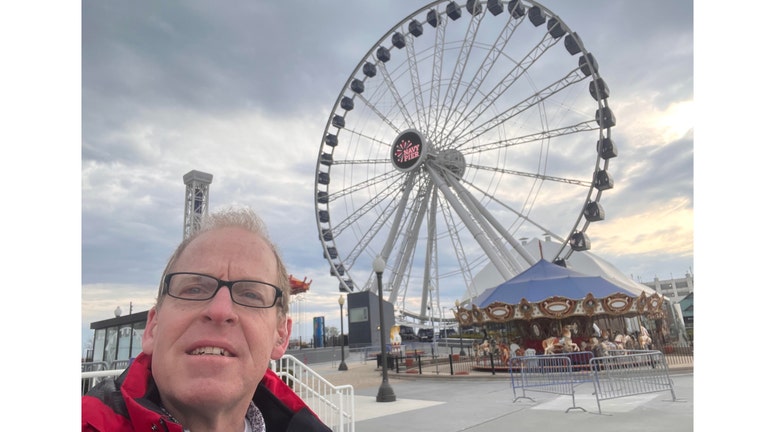 article
Chicago - This is getting ridiculous. Wednesday's high of 41 degrees was 23 degrees below average. That high was only three degrees shy of breaking a record for the coldest maximum temperature for that date. 
I needed the winter jacket for my assignment at Navy Pier on Thursday morning. A brisk wind off Lake Michigan made it feel like the 30s. I'm ready for real spring weather to arrive. 
It is fairly safe to say that 40s for highs should be done after Thursday. We will slowly but surely get back to more typical temperatures for spring, but nothing unusually warm is coming for the next couple of weeks.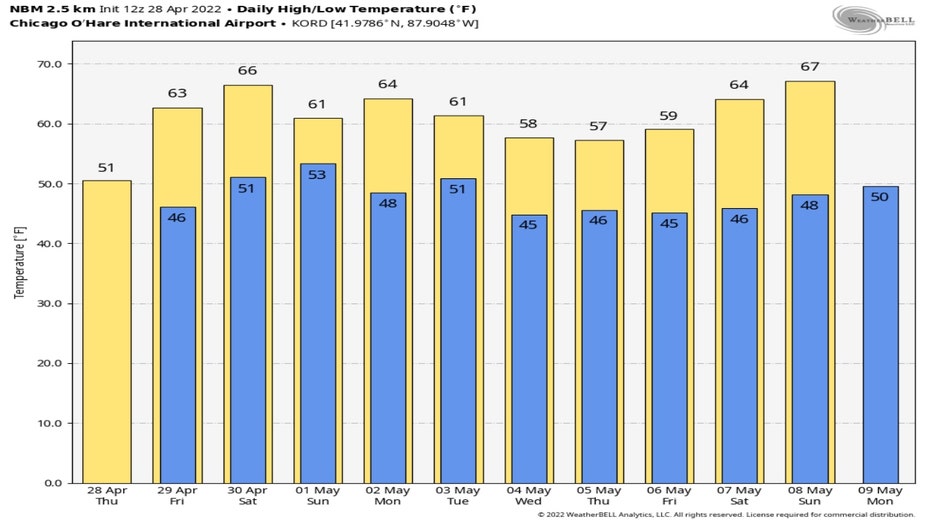 The National Blend of Models warm us up this weekend into the lower to middle 60s. Those 60s could stick around until Tuesday. We fall back into the 50s for highs for the middle and end of the week before bouncing back into the middle 60s for this weekend.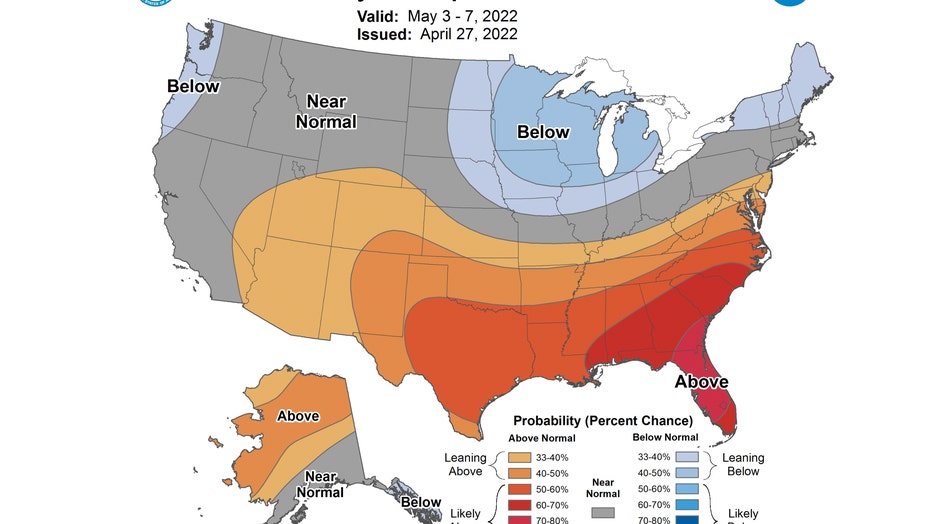 We have "the blues" in the longer range forecast. The shade of blue over northern Illinois in the 6-10 day temperature outlook means we are "leaning below" normal overall. This covers the period from next Tuesday through the following Saturday.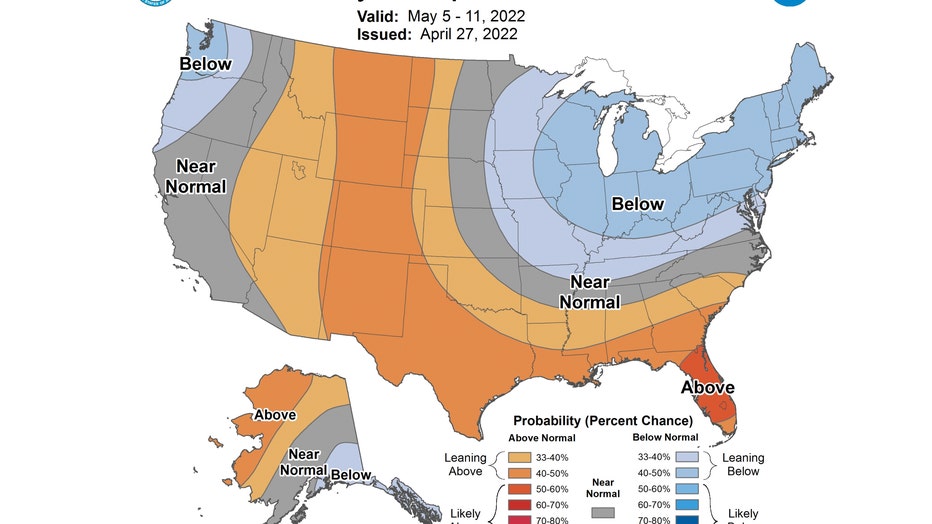 The 8-14 day temperature outlook keeps us blue too. We are once again "leaning below" average overall. This covers the period from next Thursday through the following Wednesday.
Probably no 70s or 80s for the next couple of weeks, but 50s and 60s are a definite improvement.