Chicago weather: Warm now, but cool change coming this weekend
CHICAGO - The April rollercoaster ride of temperatures in Chicago continues.
We started off the month with two days of cooler than average temperatures, followed by three days that were above average. We then dropped below average for two more days. Our ride has been climbing uphill for the past three days with temperatures above average.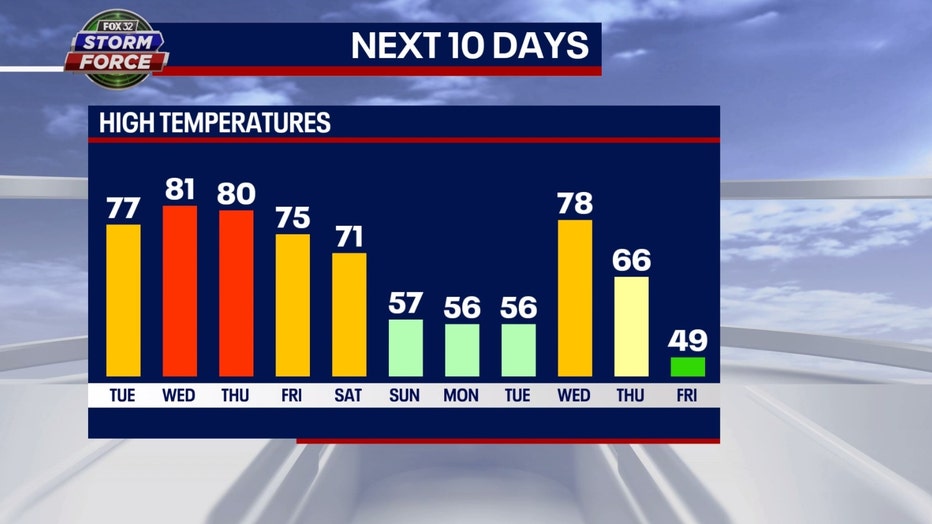 Our extended forecast of high temperatures shows us peaking Wednesday and Thursday with highs hitting 80 degrees or more. Those are typical temperatures for the middle of June, the first month of meteorological summer. 
Brace for a dramatic drop in temperatures later this weekend. It might be 25 degrees or more cooler than the middle of the week starting Sunday and continuing through Tuesday. Highs may fail to get out of the 50s. We recover a bit by the middle of next week only to see highs fall back into the 40s a week from Friday. That might be the beginning of a cool change for Chicago. The Climate Prediction Center's long-range temperature outlooks signal a cooler pattern coming. It could stick around for a couple of weeks.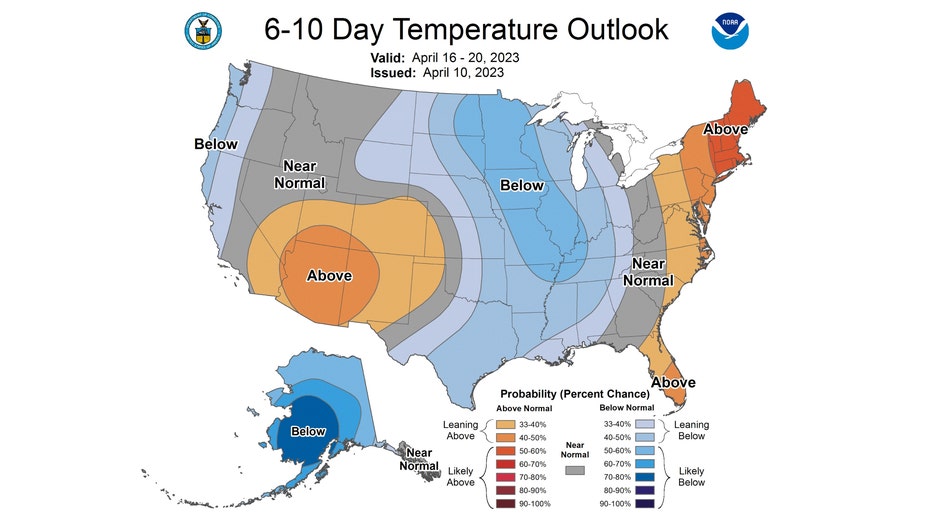 The 6-10 day temperature outlook has us "leaning" average overall from Sunday through the following Thursday. While we could still see a few days above average during the period, this suggests more days below than above. Highs this time of the year are right around 60 degrees.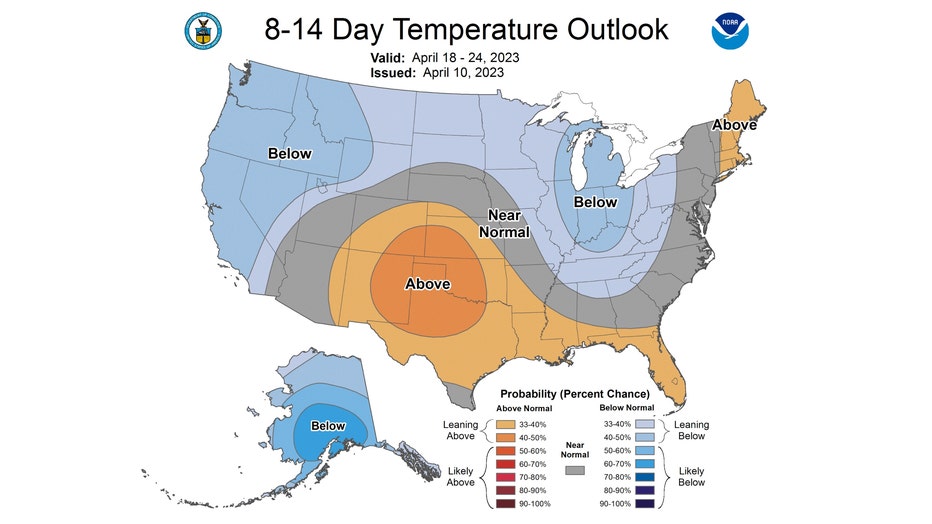 The 8-14 day temperature outlook also has us "leaning below" average overall. It covers the period from next Tuesday through the following Monday which takes us into the last week of the month. Highs this time of the year start off near 60 degrees and end up in the middle 60s.
Hang in there. There is hope for warm spring weather fans.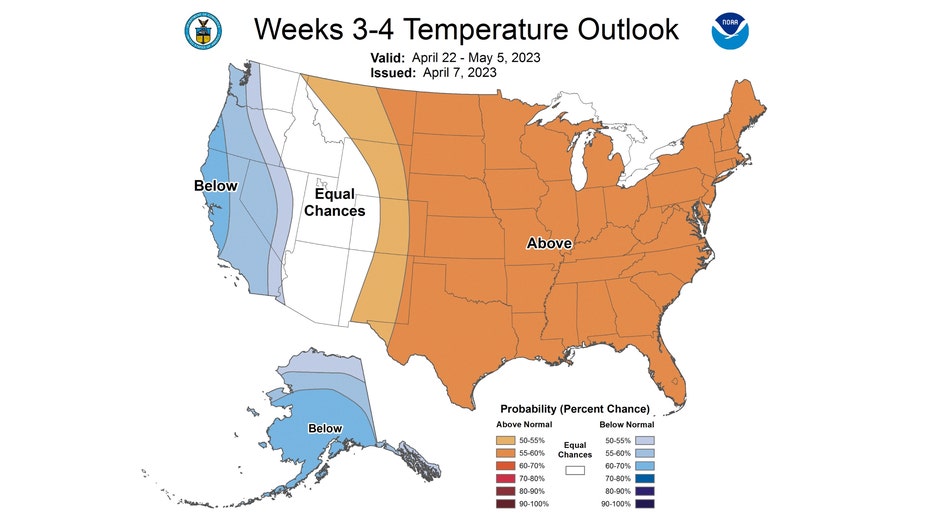 The Climate Prediction Center's week 3-4 outlook favors us to be above average overall for the last week of April and the first five days of May. Average highs hit the middle 60s for the first week of May.