Chicago is about to warm up in a big way
CHICAGO - The first month of meteorological spring got us off to a cool start for the season. March ended up just a smidge below average coming in at two tenths of a degree below normal. April has bounced back to nearly 5 degrees above average and is set to soar quite a bit higher over the next week or so.
We should see at least five days in a row with a high of 70 degrees or more next week. This would be the warmest streak of weather we have seen in nearly 6 months. The last time we strung together that many warm days in a row was in October of 2022.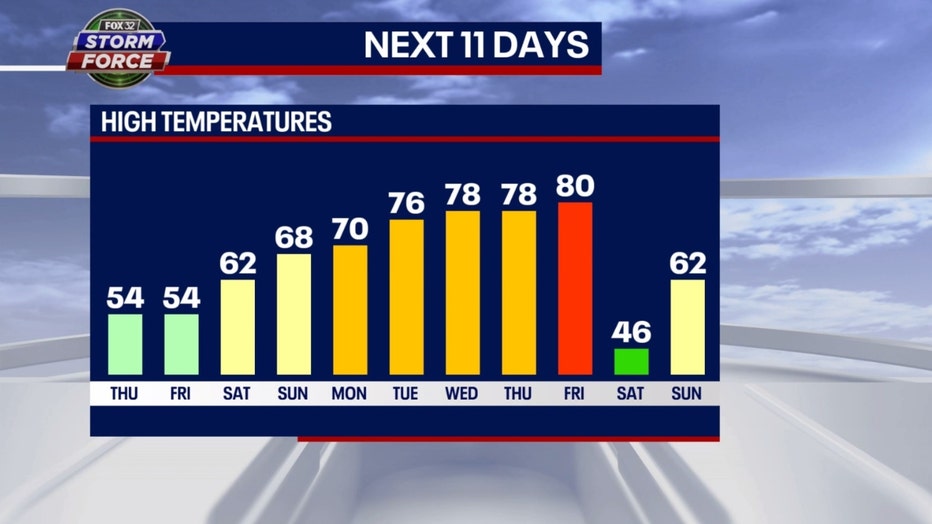 Our Fox model keeps us cool but about average for Thursday and Friday and then warms us up into the 60s for highs this weekend. We warm up fast next week with highs soaring to near 80 by Friday.
Other models are hinting that some spots could hit 80 degrees or more as early as Tuesday. 
SUBSCRIBE TO FOX 32 ON YOUTUBE
Keep in mind there will be some days that we experience a wind off the lake. This will keep us cooler lakeside compared to outlying areas. 
The Climate Prediction Center's long-range temperature outlook shows a warmer pattern sticking around past the middle of this month.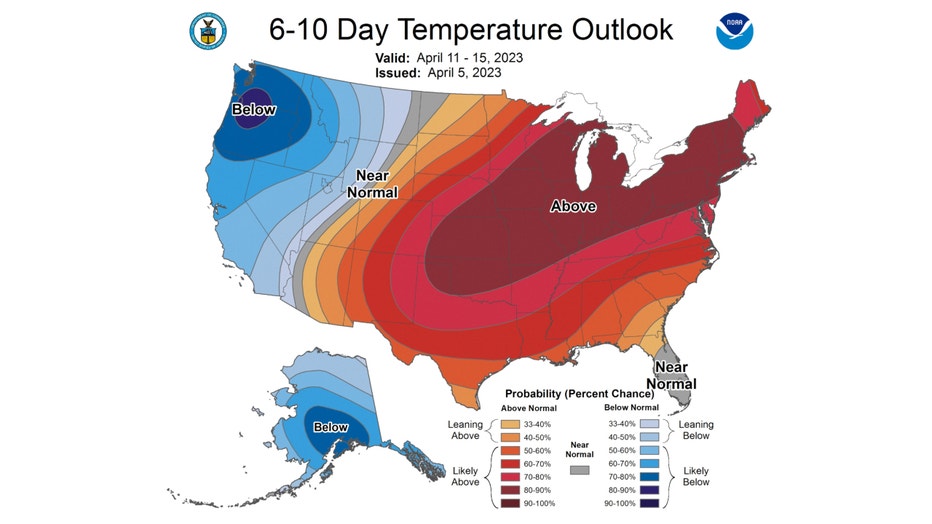 The 6-10 day temperature outlook has us "likely above" average overall next Tuesday through the following Saturday. We have an 80 to 90 percent probability of this happening. Chicago is nearly in the center of the blob of brown that represents the portion of our country with the highest probabilities of being above average during this period.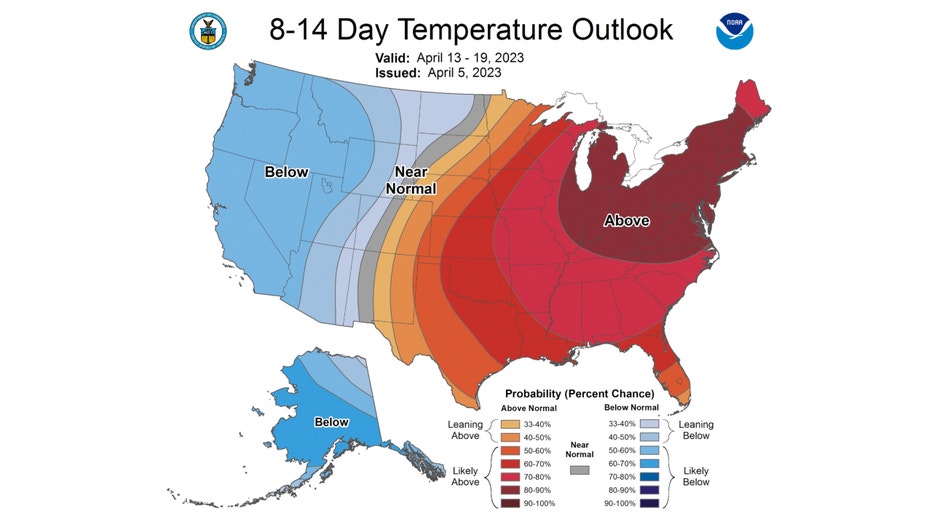 The 8-14 day temperature outlook keeps us in the brown bullseye for the period from next Thursday through the following Wednesday. We are again outlooked to be "likely above" average overall during the period. Average highs by then are around 60 degrees.  
Break out the t-shirts and shorts!