'The Bean' vandalized: 18-year-old charged for spray-painting Chicago's Cloud Gate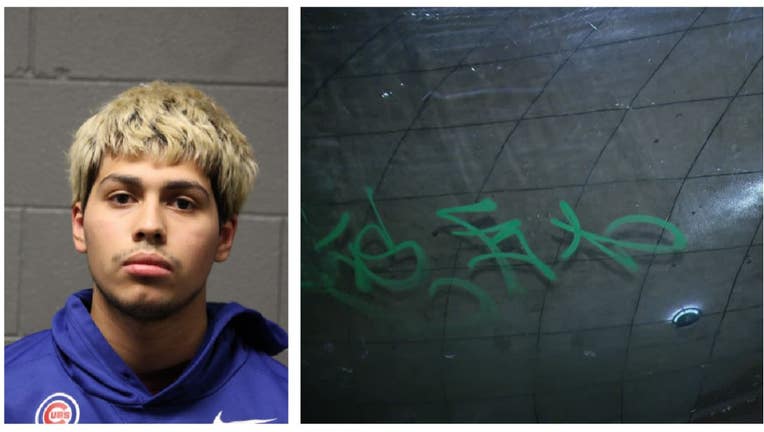 article
CHICAGO - A Chicago teenager has been arrested for vandalizing the Cloud Gate sculpture (aka "The Bean") in Millennium Park.
Diego Corona, 18, was accused off spray-painting graffiti on The Bean around 6:10 p.m. Friday and running off, police said.
A 20-year-old who witnessed the vandalism followed Corona to the first block of North State Street, where he was kicked by Corona, Chicago police said.
DOWNLOAD THE FOX 32 CHICAGO APP FOR BREAKING NEWS ALERTS
Corona was charged with one felony count of criminal damage to government property and one misdemeanor count of battery.