2 dead, 24 wounded in weekend shootings across Chicago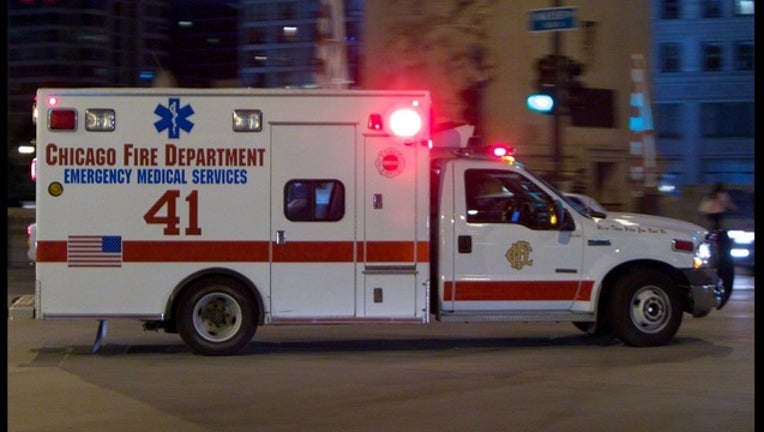 article
CHICAGO (Sun-Times Media Wire) - Two people were killed and at least 24 others have been wounded in shootings across Chicago since late Friday afternoon.
The latest homicide happened Saturday afternoon, when a 26-year-old man was killed and a 24-year-old woman seriously injured in the Auburn Gresham neighborhood on the South Side.
Eric D. Henry Jr. and the woman were sitting in a vehicle in the 900 block of West 85th Street at 3:47 p.m. when someone walked up to the vehicle and fired shots, according to Chicago Police and the Cook County medical examiner's office.
Henry, who lived in the 300 block of Luella Avenue in Calumet City, was shot in the head and pronounced dead at the scene, authorities said.
The woman suffered gunshot wounds to the jaw and leg and was taken to Advocate Christ Medical Center in Oak Lawn in serious condition, police said.
The weekend's other fatal shooting happened late Friday in Armour Square.
Shari Graham, 30, was sitting in a cab in the 3800 block of South Princeton about 9:45 p.m. when shots were fired and she was struck in the back, authorities said.
Graham, of the 7700 block of South Paulina, was taken to Stroger Hospital, where she was pronounced dead at 10:31 p.m.
The latest nonfatal shooting occurred about 7:30 p.m. Sunday in the Humboldt Park neighborhood on the West Side.
A 24-year-old woman was sitting in a vehicle in the 1100 block of North Pulaski Road when she heard shots and felt pain, police said. A bullet grazed her face, and she took herself to Presence Saints Mary and Elizabeth Medical Center where her condition stabilized, police said.
Sunday afternoon, a 26-year-old man was shot in the back in the Logan Square neighborhood on the Northwest Side. It happened about 4:50 p.m. in the 1700 block of North Kedzie, and the documented gang member was taken to Advocate Illinois Masonic Medical Center where his condition was stabilized, police said.
Two hours earlier, a 20-year-old man was wounded in a Chicago Lawn neighborhood drive-by on the Southwest Side. He was on the front porch of a home in the 6700 block of South Claremont about 2:45 p.m. when someone opened fire from a passing vehicle. The man was shot in the groin and taken to Christ Medical Center, where his condition was stabilized, police said.
At least 20 more people were injured in separate shootings across the city since Friday evening.