2 hospitalized after Stevenson Expressway shooting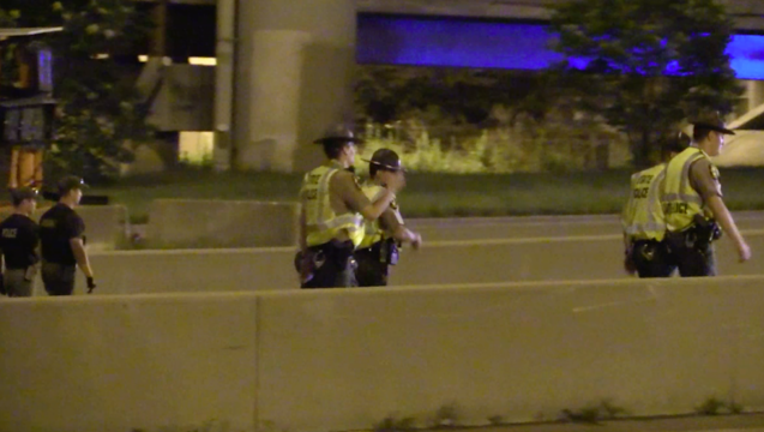 article
CHICAGO (Sun-Times Media Wire) - Two people were hospitalized Friday night following a shooting on the Stevenson Expressway in Chicago.
Illinois State Police received multiple calls about 9:40 p.m. of a shooting in the northbound lanes of Interstate 55 near King Drive, according to Illinois State Police Master Sgt. R.A. Caves.
Investigators initially found nothing at the scene, Caves said. A short time later, Chicago Police reported that two people, whose ages and extent of injuries were not immediately known, took themselves to St. Anthony Hospital after a shooting on the expressway.
One person was treated and released from St. Anthony and the other was transferred to Stroger Hospital where their condition was stabilized. Police also located the vehicle the two used to take themselves to the hospital, Case said.
At the scene of the shooting, three shell casings were recovered from the northbound lanes of I-55.
Including Friday night's incident, there have been 21 recorded shootings on Chicago expressways in 2016.