Teen among 2 dead after driver loses control on Dan Ryan Expressway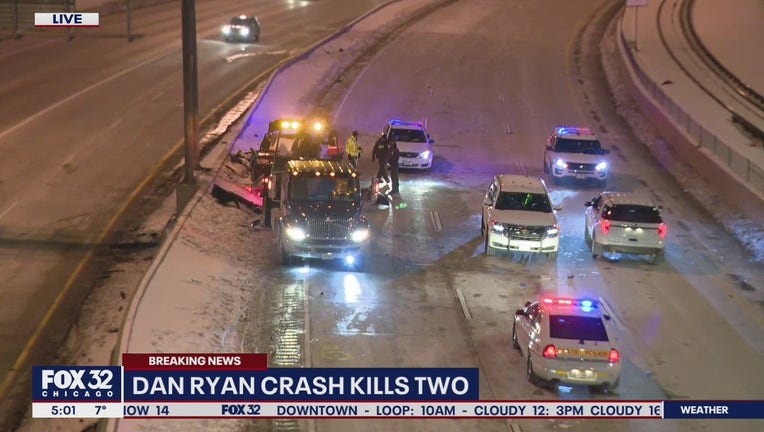 article
CHICAGO - A 17-year-old boy and a 35-year-old man died in a crash Feb. 9 after their vehicle lost control on the Dan Ryan Expressway.
The 17-year-old was identified as Ernesto Ponders of Sauk Village by the Cook County medical examiner's office. The older man was identified as Marchello Martin Hatten, of Chicago Heights.
The southbound car veered into a sign pole about 11 p.m. and struck a median wall in the express lanes near 67th Street, according to Illinois State Police.
The 35-year-old driver and teenage passenger died at the scene, while another passenger — a 16-year-old boy — went to a hospital with life-threatening injuries, state police said.
The southbound express lanes were closed for six hours for an investigation, state police said.