5 killed, 31 wounded in Chicago weekend shootings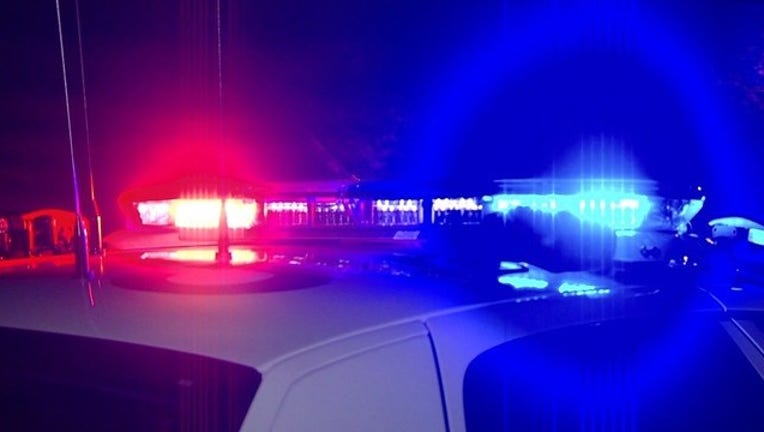 CHICAGO (Sun-Times Media Wire) - A triple homicide was part of a violent weekend that left five people dead and at least 31 others wounded in shootings across Chicago, including a man shot on a Green Line train on the Near West Side.
Two women and a man were shot to death about 11:40 p.m. Saturday in the Far South Side Roseland neighborhood. The group was standing behind a parked vehicle in the 11400 block of South Yale when two people came out of an alley and fired multiple shots, according to Chicago Police. The 36-year-old man was shot in the neck and the women, ages 26 and 30, were shot multiple times. All three died at the scene. The Cook County medical examiner's office has not released their identities.
About 8 p.m. Sunday, a 22-year-old man was fatally shot in another Roseland neighborhood attack. He was found with a gunshot wound to the head by officers responding to a report of a shooting in the 11100 block of South Michigan Avenue, police said. He was taken to Christ Medical Center in Oak Lawn, where he died. The medical examiner's office has not released information on the fatality.
The weekend's first fatal shooting happened about 2:15 a.m. Saturday in the Back of the Yards neighborhood on the South Side. Officers found 22-year-old Carlos Cortez shot multiple times, lying in the street in the 5300 block of South Seeley, authorities said. He was taken to Holy Cross Hospital, where he was pronounced dead. Cortez lived in the same neighborhood as the shooting.
The Green Line shooting happened about 7:15 p.m. Friday when a 30-year-old man got into a fight with two people on the train as it pulled into the Ashland Station at 1601 W. Lake St. They began to tussle over a gun, which went off, hitting the 30-year-old in the shoulder, police said. He was taken in serious condition to Stroger Hospital. Two people were taken into custody for questioning after the shooting.
In another shooting this weekend, 23-year-old Dennis Evans faces felony counts of attempted murder and armed robbery. About 6:15 a.m. Saturday, Evans walked up to a female and demanded her things in the 8000 block of South Ashland, police said. She wrestled the gun away from him and shot him in the hand. He ran away, but was soon caught by officers who recognized him from a message broadcasted from the police radio and saw he was bleeding from the hand.
The robbery victim was not injured, police said. Evans was treated at a hospital and charged. He was denied bond at a court appearance Sunday.
At least 29 more people were shot across the city between 4:30 p.m. Friday night and 5 a.m. Monday.
Additionally, 19-year-old Juan Flores was shot to death by Chicago Police when he struck and seriously injured an officer with his car early Sunday in the Hanson Park neighborhood on the Northwest Side.