7 people shot across Chicago on Thursday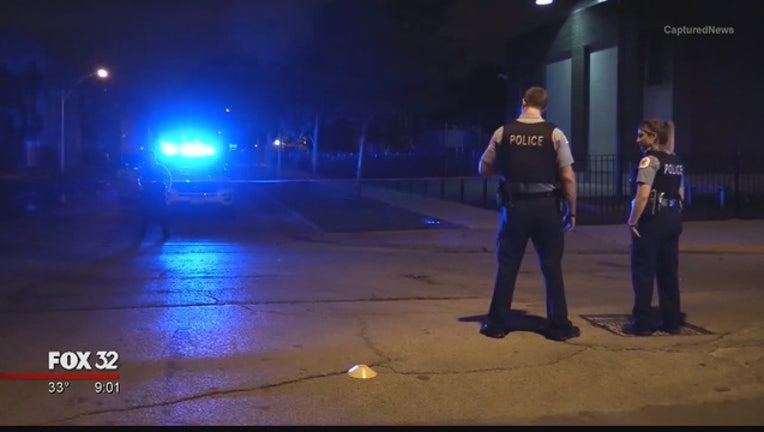 article
CHICAGO (SUN TIMES MEDIA WIRE) - At least seven people were wounded in separate shootings on Thursday in Chicago.
The latest attack happened about 11:30 p.m. in the Eden Green neighborhood on the Far South Side, where a 42-year-old man was walking in the 13300 block of South Indiana when a gunman opened fire from a parking lot nearby, according to Chicago Police. A bullet grazed his leg and he declined treatment.
An hour before that, a 20-year-old man was driving in Englewood's 6600 block of South Racine when he was shot in the head and he crashed into a parked car, police said. He was taken in critical condition to Christ Medical Center in Oak Lawn.
About 6:30 p.m., someone walked up to two men, ages 30 and 31, on a West Side Austin neighborhood sidewalk in the 4900 block of West Walton and opened fire, hitting the older man in the side and the younger in the arm. They were taken to West Suburban Medical Center in Oak Park, where their conditions were stabilized, police said.
About the same time in Gresham, a gunman got out of a red SUV in the 8300 block of South Throop and shot a 38-year-old man in the leg as he stood on a sidewalk. His condition was stabilized at Christ Medical Center, police said.
Just after 6 p.m., a 24-year-old man who was shot in the head in Austin's 5900 block of West Erie took himself to West Suburban Medical Center. He was uncooperative with investigators and transferred to Stroger Hospital, police said.
Thursday's first shooting happened about 2:15 p.m. in Logan Square on the Northwest Side. A 22-year-old woman was in the 3700 block of West Palmer when someone in a passing car shot her in the shoulder. She took herself to Norwegian American Hospital and her condition was stabilized, police said.
Five people were shot in Chicago on Wednesday. At least 43 people have been shot in the city in the last seven days, leaving five dead.