9 people shot in Chicago on Thursday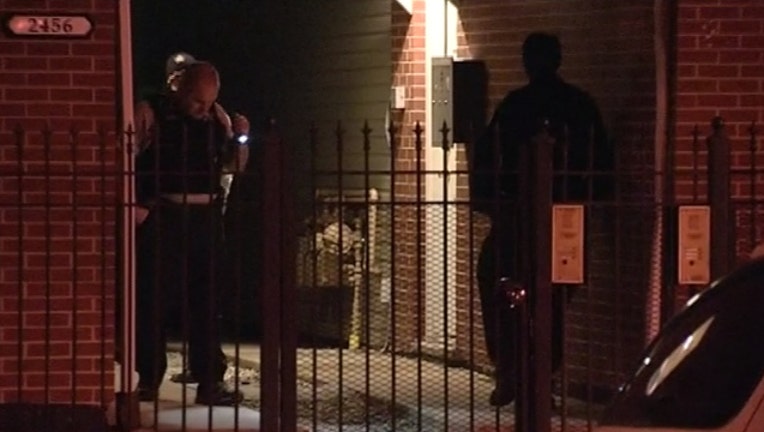 article
CHICAGO (SUN TIMES MEDIA WIRE) - At least nine people were shot across the city on Thursday, according to Chicago Police.
In the most recent attack, a 40-year-old man was walking about 10:30 p.m. in the Northwest Side Kelvyn Park neighborhood's 3100 block of North Kilpatrick when he heard shots and realized he'd been hit in the buttocks. He was taken to Illinois Masonic Medical Center, where his condition was stabilized, police said.
An hour before that, a 21-year-old man was driving in the 5700 block of West Diversey in the Belmont Central neighborhood when he was shot in the leg, before going through a red light and hitting another vehicle, police said. His condition was stabilized at Illinois Masonic.
Shortly after 5 p.m., a 24-year-old man got into an argument with someone inside a home in the 5900 block of South Calumet in the South Side Washington Park neighborhood when he was shot in the leg, police said. He was taken in fair condition to Northwestern Memorial Hospital.
About 1 p.m., a man took himself to Holy Cross Hospital in good condition after he was shot in the thigh in the 5400 block of South Kedzie in the Gage Park neighborhood on the South Side, police said.
At 11:37 a.m., two gunmen walked into a Greater Grand Crossing neighborhood store in the 500 block of East 75th Street, demanded cash from two men before shooting one, age 45, in the chest, and hitting the other, 43, with a blunt object, police said. The older man was stabilized at Christ Medical Center in Oak Lawn; the other was taken in good condition to Jackson Park Hospital.
Just before 11 a.m., a gunman walked up to a 25-year-old man who was standing on the front porch of a West Side Humboldt Park neighborhood home in the 700 block of North Christiana and shot him in the abdomen, police said. He was stabilized at Mount Sinai Hospital.
About 9 a.m., someone tried to rob a 20-year-old man in the 800 block of East 63rd Street in Woodlawn and then shot him in the back. His condition was stabilized at Stroger Hospital, police said.
About 1:45 a.m., a 38-year-old man heard gunfire in the 2200 block of West 21st Street in the Heart of Chicago neighborhood and was hit in the chest, police said. He was in serious condition at Mount Sinai.
Thursday's first shooting happened about 1 a.m. when a 29-year-old woman was in an apartment vestibule in the 2400 block of East 74th Place and someone walked in and shot her in the abdomen, police said. She was taken to Stroger in serious condition.
Ten people were shot in Chicago on Wednesday, one fatally.