Aréanah Preston: Family accepts Loyola master's degree after Chicago police officer is murdered
Chicago - The mother of murdered Chicago Police Officer Aréanah M. Preston accepted her daughter's Masters in Jurisprudence from Loyola University on Saturday.
The Chicago police department thanked Loyola on Twitter for "respecting the service and sacrifice of this brave hero with a beautiful moment honoring her life along with this special achievement. We will forever remember Officer Preston in this light."
"She was a student who was dynamic, intelligent, committed and a very driven person who wanted to make this world a better place," said Sara Block, academic director for child and family law programs at Loyola.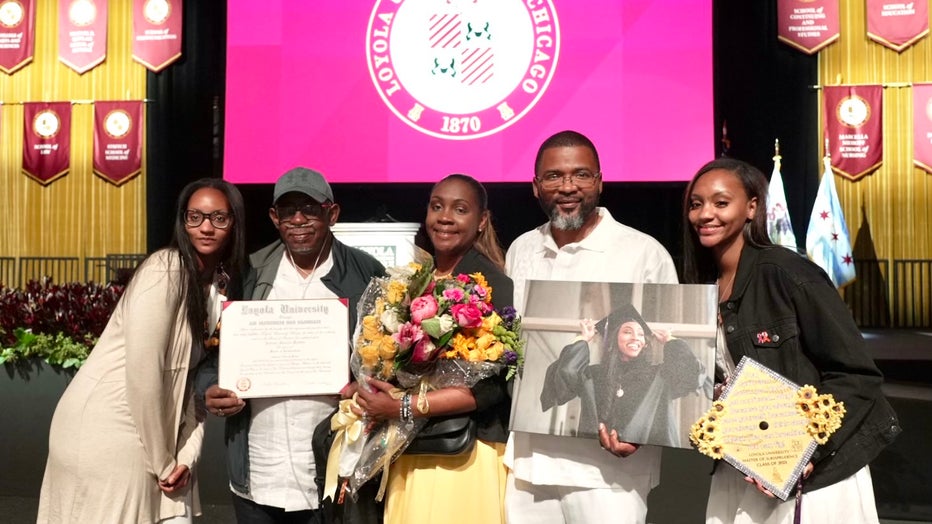 Block had Preston in her child welfare and juvenile justices classes and said Preston would sometimes log in to her online classes from her patrol car while still in uniform.
Four teenagers have been charged in connection with Preston's slaying.
Sun-Times Media Wire contributed to this report.