Armed carjackers charged after victim fires shots in West Lawn
CHICAGO - Two men have been charged after trying to carjack a concealed carry holder Sunday evening in the West Lawn neighborhood.
Anton Cheeks, 21, and Travell Quadir Deal, 18, were accused of trying to take a vehicle at gunpoint from a 24-year-old man around 7 p.m. in the 7600 block of South Cicero Avenue, according to police.
The victim, who was a FOID and concealed carry license holder, pulled out a gun and shot Cheeks during the attempted carjacking, police said.
Cheeks was taken to Holy Cross Hospital to be treated for a gunshot wound to the thigh. Afterward, he was taken into custody.
SUBSCCRIBE TO FOX 32 ON YOUTUBE
Deal was arrested minutes after the shooting in the 2700 block of West 68th Street, police said.
Each suspect was charged with one felony count of attempted vehicular hijacking with a firearm.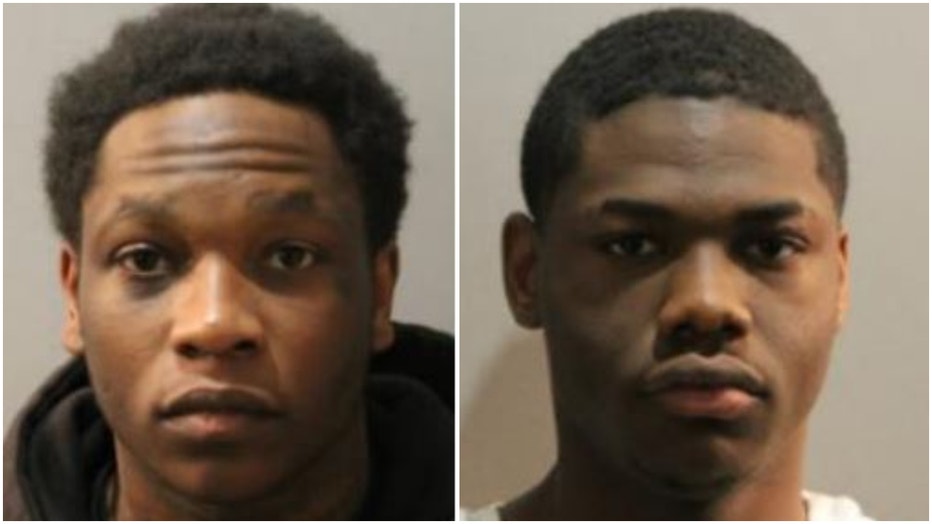 Anton Cheeks (left) and Travell Quadir Deal | Chicago police