Arrest warrant issued for Merrillville man who allegedly set fire to Lake County Jail lobby
MERRILLVILLE, Ind. - The Lake County Sheriff in Indiana is actively searching for a man who they say purposely set fire to the lobby of the Lake County Jail earlier this week.
The disturbing incident was captured on surveillance video.
Authorities say 26-year-old Ryan Andrews of Merrillville is responsible for starting the fire in the lobby of the jail on Monday.
According to the sheriff, Andrews entered the lobby shortly before noon carrying a jug believed to contain some form of accelerant. He then doused the lobby with the liquid before igniting it and fleeing the scene.
SUBSCRIBE TO FOX 32 CHICAGO ON YOUTUBE
The fire was put out quickly, preventing any significant damage or injuries.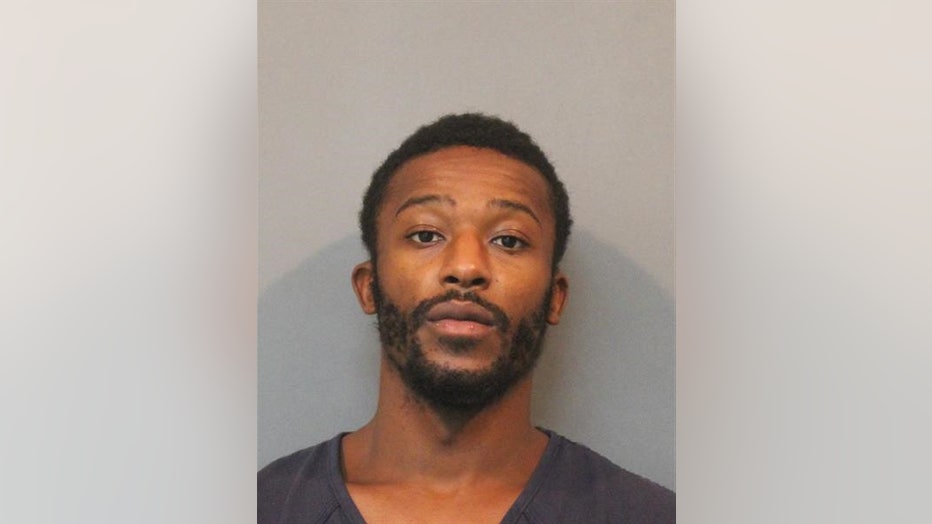 Ryan Andrews | Lake County Sheriff
Andrews is described as a Black man, standing about 5-foot-10, weighing 162 pounds, with brown hair, black eyes and a medium athletic build. He may have a goatee beard and short afro.
The sheriff says he should be considered dangerous.
If anyone sees Andrews, they're urged to call 911 immediately and not approach him.