Attorney Joseph "The Shark" Lopez charged with hitting client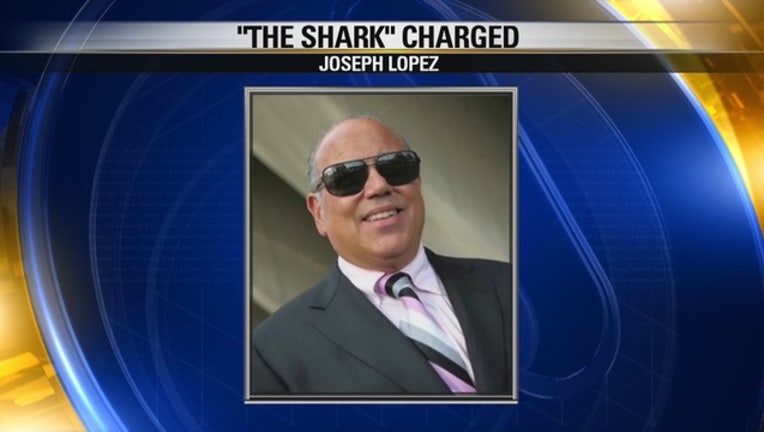 CHICAGO (Sun-Times Media Wire) - "The Shark" has gotten hooked.
Well-known criminal defense attorney Joseph "The Shark" Lopez was charged with one count of simple battery for allegedly striking an inmate in the holding area at the Cook County criminal courts building late last month, authorities said Thursday.
The charge is a misdemeanor and was based on evidence gathered during the investigation into the altercation, authorities said. The inmate, then a client of Lopez, was not seriously hurt.
In an interview with the Chicago Sun-Times shortly after the incident, Lopez confirmed there had been an altercation with one of his clients but declined to discuss specifics.
"Whatever occurred was in self defense," Lopez said at the time. "When someone grabs at you, you have to act. I didn't do it for no reason."
Lopez insisted he didn't want to add to the problems of his now former client, who was facing weapon and violation of probation charges at the time.
"We're dealing with people who are very frustrated with the court system," Lopez explained.
"Sometimes they get frustrated with their lawyers and things happen. … We had a dispute. That's it."
Lopez is known for his colorful wardrobe and equally colorful defenses of notorious clients, including mob hit man Frank Calabrese Sr. and ex-Bolingbrook cop Drew Peterson. He's also made guest appearances in the NBC television show "Chicago P.D."