Autopsy confirms woman, 22, mauled to death by her own dogs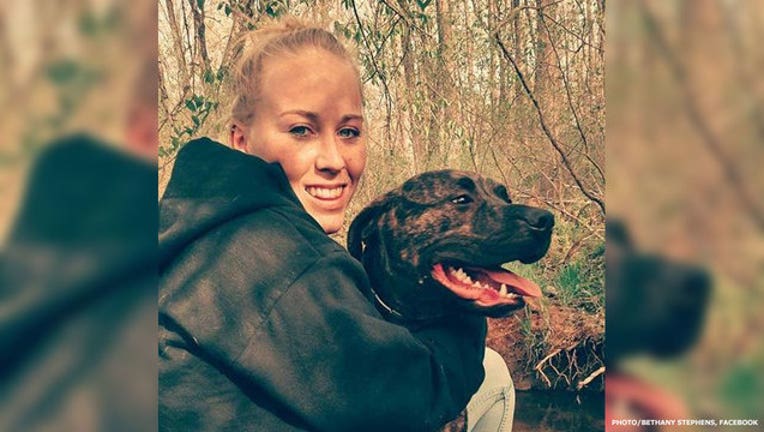 article
FOX NEWS - An autopsy confirmed a 22-year-old Virginia woman was mauled to death by her own pit bulls, ending a two-month long investigation by local authorities into the gruesome death of Bethany Lynn Stephens.
Stephens' father found Bethany's mangled body in a wooded area near his Goochland County home on the night of Dec. 14, where she often walked her dogs, Pac-Man and Tonka. Both pit bulls were aggressively guarding Stephens' dead body.
"It was an absolutely grisly mauling," Sheriff Jim Agnew said during a news conference Tuesday. "In my 40 years of law enforcement, I've never seen anything quite like it. I hope I never see anything like it again."
The medical examiner found defensive wounds on Stephens' hands and arms from "trying to keep the dogs away from her," and evidence of animals chewing on her face, torso and arms after she died, according to the autopsy report.
"The medical examiner's report substantiated what we observed," Agnew said. "I hope that the family can get some peace now. There are going to be those who aren't going to believe and pick apart all the things that we've done, and that's their prerogative, but unless somebody steps forward with some really strong evidence, we've closed this."
The report ruled out any drugs or alcohol in Stephens' body and there was no evidence of strangulation, a gunshot, sexual assault or any other kind of attack.