Carjacker caught after being slowed in River Forest rush-hour traffic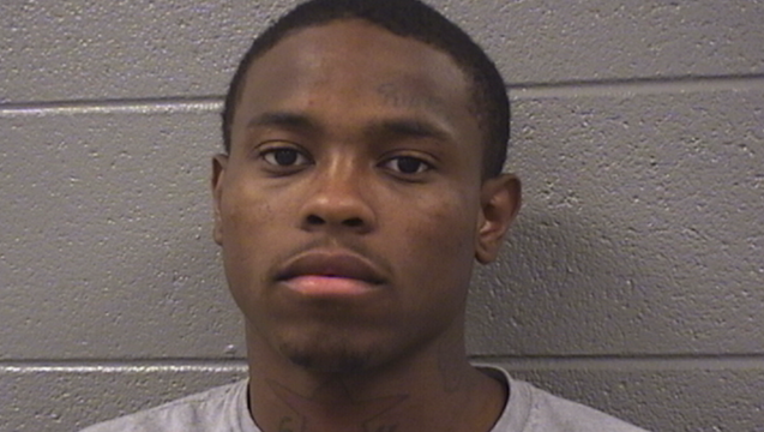 article
RIVER FOREST (Sun-Times Media Wire) - A Chicago man and two juveniles were charged in connection to two carjackings in Chicago and west suburban River Forest.
River Forest police responded at 4:12 p.m. Nov. 15 to a report of a carjacking at the TCF Bank in the 800 block of North Harlem Avenue, according to River Forest police.
The victim left his vehicle running in the parking lot while he got out to wipe off some dirt, police said. That's when 20-year-old Shannon Mitchell, of Chicago, got out of a 2013 Kia Soul, entered the victim's car through the passenger's side front door and crawled into the driver's seat.
Two juvenile offenders were inside the Kia Soul, which had been previously been reported stolen from Chicago, police said.
Mitchell started driving off while the victim was trying to get back inside his car, police said. The victim was briefly dragged before he fell to the ground as Mitchell drove south on Harlem.
Forest Park police later spotted the victim's vehicle near Harlem and Jackson and tried to stop it, police said. Mitchell accelerated to escape, but was caught in rush-hour traffic and rear-ended a car on Harlem near Jackson.
Mitchell ran from the vehicle, but officers gave chase and took him into custody, police said.
The victim positively identified Mitchell as the suspect and then was taken to an area hospital to be treated for injuries that were not thought to be life-threatening, police said.
Mitchell was charged with vehicular hijacking and possession of a stolen motor vehicle, police said. He is currently on parole for a previous narcotics-related conviction.
The two juveniles from the Kia Soul were arrested after abandoning the car in the 900 block of South Menard in Chicago and being spotted by Oak Forest police in Chicago, police said. They were petitioned to juvenile court.