Chicago-area priests charged with performing sex act in parked car in Florida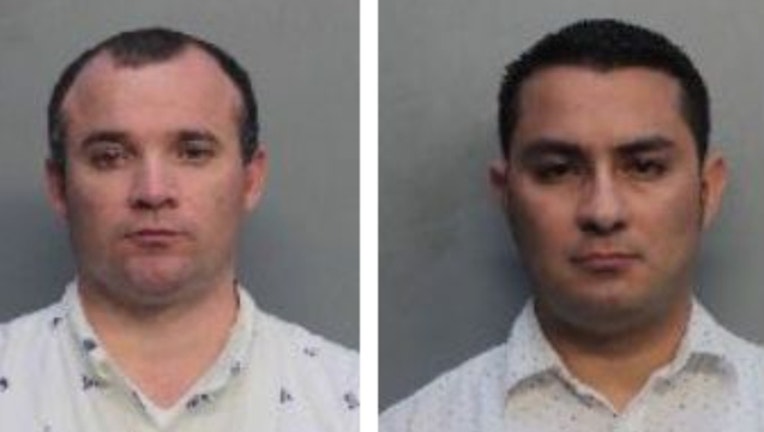 article
Two Chicago-area priests were arrested in Florida Monday after police allegedly caught them performing a sex act in public.
The Rev. Diego Berrio, who served as the pastor of Misión San Juan Diego in Arlington Heights, and the Rev. Edwin Giraldo Cortes, who is from Colombia and served at St. Aloysius Parish in Wicker Park for the month of August, were arrested Monday in Miami Beach, Florida, according to a statement from the Archdiocese of Chicago.
Both men were charged with lewd and lascivious behavior and Cortes was also charged with indecent exposure, both misdemeanors, according to the archdiocese.
Cardinal Blase Cupich has removed Berrio from ministry at Misión San Juan Diego and "withdrawn his faculties to minister in the Archdiocese of Chicago, effective immediately," officials said. Representatives of the archdiocese have also contacted Cortes' home diocese in Soacha, Colombia, and he will not be allowed to serve as a priest in Chicago.
"It is our responsibility to ensure those who serve our people are fit for ministry," Cupich wrote in a statement to San Jaun Diego parishioners. "We take this matter very seriously and will appoint an administrator for the parish as soon as possible."