Chicago Fire Department honors fallen firefighter Juan Bucio, who died during a dive rescue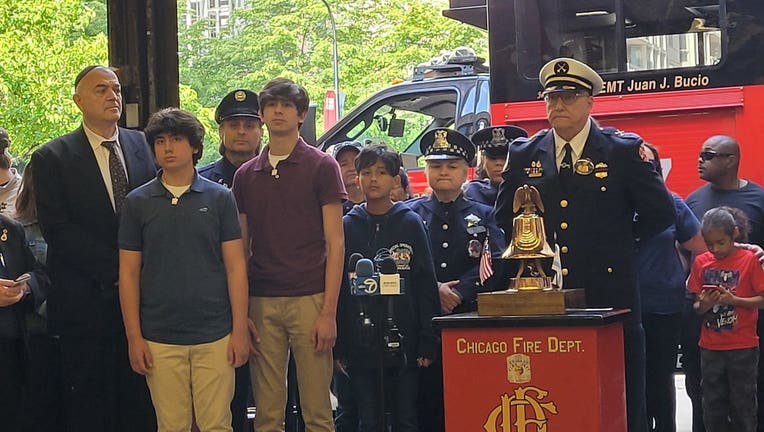 article
CHICAGO - The Chicago Fire Department honored fallen firefighter Juan Bucio on Sunday, five years after he died on a dive mission.
Bucio, 46, died in the Chicago River in 2018 while searching for a missing boater.
Bucio had joined the CFD in 2003 and had been a member of the dive team since 2007. He was survived by his two sons.
On Sunday, the department rang a bell in his memory at Engine 13, Truck 6, Battalion 1, Dive Truck 
 687 quarters in the Loop with his family in attendance.