Chicago man charged with kidnapping, carjacking after allegedly stealing car with baby inside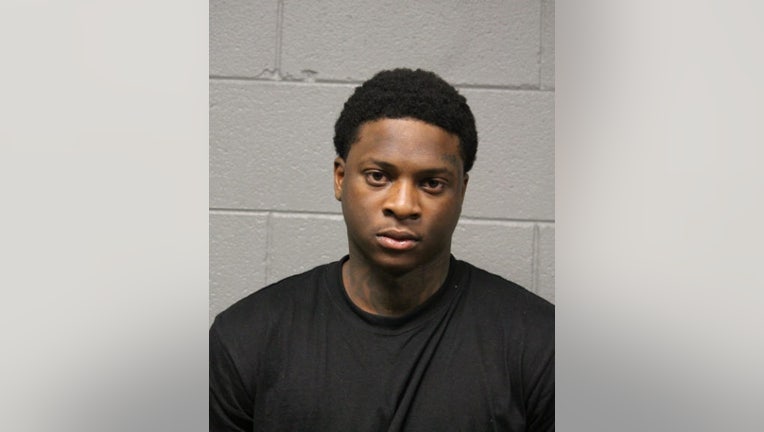 article
CHICAGO - A man is facing several charges after carjacking a vehicle that had an infant inside and crashing into several cars Sunday in the Loop,
Pherris Harrington, 26, allegedly entered a car that was parked with the engine running and had a 2-month-old boy secured in a baby seat around 11 a.m. in the 1500 block of North Clark Street, according to Chicago police.
The boy's father, 41, jumped on top of the car hood while his 37-year-old mother clung to the doorframe of the vehicle, police said. Both of them yelled, "Stop, there's a baby inside of the car," police said.
Harrington disregarded their pleas and drove away at a high speed as both parents still held onto the vehicle, police said.
SUBSCRIBE TO FOX 32 ON YOUTUBE
The boy's father was ejected from the hood of the car and his mother let go after being dragged, police said. Harrington struck an unmarked police vehicle and several other cars without stopping, police said.
Harrington got out of the car and ran at the exit ramp from Lower Wacker Drive to Upper Wacker Drive, police said.
Harrington ignored officers' commands to stop and held onto the pole of a fence. Live rounds fell out of his pocket as police were arrested him in the 100 block of North Lower Wacker Drive, police said.
The baby was found facedown on the floorboard under the front passenger seat, according to officials. He was taken to Lurie Children's Hospital to be treated for his injuries. Both parents refused medical treatment.
While being placed into an ambulance, Harrington kicked a police officer in the shin, officials said. Harrington also spat on the shoulder of an EMT twice while en route to the hospital to be treated for breathing issues, police said.
Harrington, of South Chicago, was charged with aggravated kidnapping, vehicular hijacking with a weapon, possession of ammunition without a valid FOID, resisting a peace officer, two counts of battery and one count of leaving the scene.
Police initially said the baby uninjured and was safely reunited with its family
Harrington's next court appearance is scheduled for Nov. 23.