Chicago man found guilty of attempting to rob delivery driver at suburban Jewel grocery store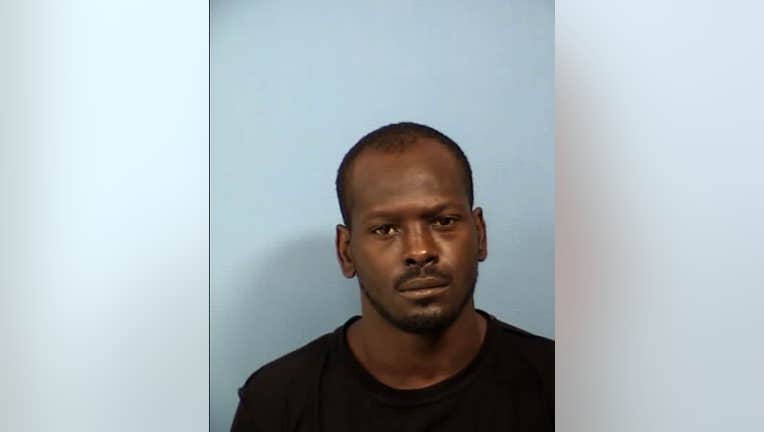 article
NAPERVILLE, Ill. - A Chicago man has been found guilty of attempting to rob a beverage supply delivery driver while armed with a rifle in July 2021.
Frederick Holmon, 32, was found guilty of two counts of armed violence, one count of attempt armed robbery with a firearm, two counts of unlawful possession of a weapon by a felon, one count of unlawful possession of ammunition by a felon and one count of aggravated unlawful use of a weapon.
At about 8:51 a.m. on July 28, 2021, Naperville police officers were dispatched to the Jewel grocery store located at 1759 West Ogden Avenue.
During their investigation, police learned that the victim, who was a driver for a beverage supply company, was making a delivery of wine and liquor at the Jewel.
Shortly after the victim pulled his truck up to the docking bay and began unloading pallets of liquor and wine, Holmon approached the victim while armed with a 9mm semi-automatic rifle. He told the victim, "It's not worth your life."
SUBSCRIBE TO FOX 32 ON YOUTUBE
The victim refused to turn over any property to Holmon and ran toward a Jewel employee, yelling, "The guy's got a gun!" 
At that time, Holmon ran to a Chevy Suburban that was parked in a nearby strip mall and fled the area.
Naperville police saw Holmon's vehicle a few minutes later and stopped the car near Brookdale Road and Manchester Road.
Officers searched the Suburban and found a 9mm semi-automatic rifle, a 9mm extended magazine with 16 rounds and a .357 loaded revolver with six rounds.
Holmon was taken into custody and has remained in custody since that time.
"Brazen, violent gun crimes, such as those committed by Mr. Holmon, have no place in a civilized society," said DuPage County State's Attorney Robert Berlin. "Judge McPherson's guilt verdict today sends the message that in DuPage County, we will not tolerate such behavior and anyone who commits such a crime will be held accountable."
Holmon's next court appearance is scheduled for May 31.