Chicago Police Supt. Johnson's vehicle involved in crash on Dan Ryan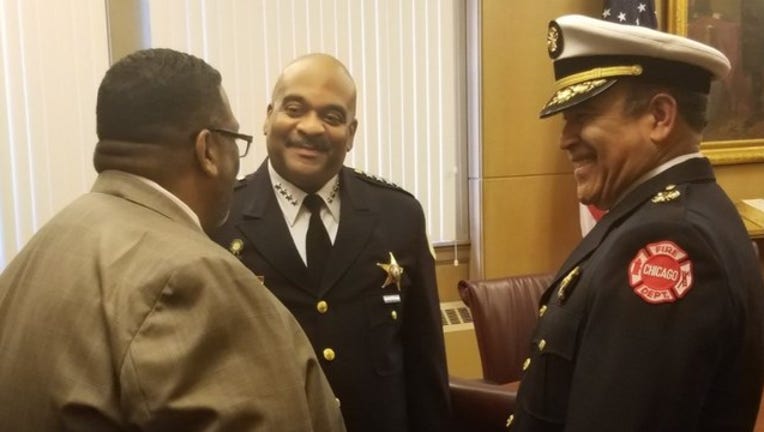 article
CHICAGO (Sun-Times Media Wire) - A vehicle carrying Chicago Police Supt. Eddie Johnson was involved in a minor crash Monday afternoon on the Dan Ryan Expressway.
The vehicle, which was being driven by a police officer, collided with another vehicle during a lane change on the expressway, just south of Roosevelt Road about 12:55 p.m., according to police News Affairs Officer Michael Carroll.
No one was injured, and Johnson continued to his appointment, Carroll said.
Both vehicles were driveable, and no tickets were issued.
Johnson's first official day back at work after undergoing a successful kidney transplant surgery in August was Wednesday, when he appeared at Mayor Emanuel's budget speech.
Johnson also fell onstage after becoming lightheaded at an event Friday in Springfield. It was determined that taking blood pressure medication on an empty stomach caused him to faint.