Chicago woman charged with leading police on high-speed chase, bond set at $50K
OAK BROOK, Ill. - Bond has been set for a Chicago woman accused of leading police on a high-speed chase Saturday in west suburban Oak Brook.
Jenail White, 34, appeared at a bond hearing Sunday morning where Judge Susan Avarado set her bond at $50,000, according to a statement from DuPage County State's Attorney Robert Berlin. White is charged with one count of aggravated fleeing and eluding a peace officer and multiple misdemeanor and petty traffic offenses, the statement said.
According to prosecutors, an Oak Brook police officer observed a Nissan Rogue, allegedly driven by White, traveling eastbound on 22nd Street near Route 83 Saturday afternoon with a paper license plate.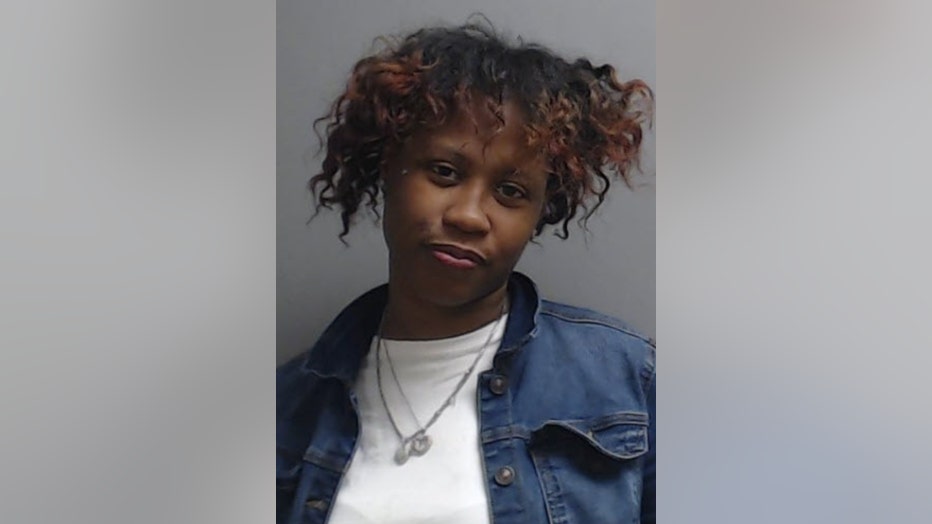 Jenail White, 34. (DuPage County states attorneys office)
After the officer ran the plate and discovered it was registered to a different vehicle, he attempted to pull her over, but White turned northbound on Route 83 and fled from the officer in heavy traffic, allegedly traveling more than 70 mph on the shoulder of the road.
White continued to flee, eventually turning eastbound on Roosevelt Road, where she reached speeds of approximately 94 mph, and then drove eastbound on I-290 where she again drove at approximately 94 mph on the shoulder of the road in stopped traffic.
White exited I-290 at Cicero Avenue, where she sideswiped another vehicle and crashed into a fence. After the crash, White allegedly attempted to flee on foot but was taken into custody, prosecutors said.
SUBSCRIBE TO FOX 32 ON YOUTUBE
"It is alleged that in a complete and utter disregard for public safety and the rule of law, Ms. White drove her car on the shoulder of the road, in stopped traffic, at speeds in excess of 90 mph," Berlin said. "We are incredibly lucky no one was hurt as a result of Ms. White's alleged actions."
"The message is simple, if you attempt to run from police in DuPage County, you will be caught, charged and prosecuted. Do yourself and the motoring public a favor, if you hear sirens and see flashing lights behind you, pull over. Leading police on a high-speed chase is not the answer and will only make matters worse."
White was due to appear in court again on June 5 for arraignment.