Cicero firefighter suffers 1st degree burns, falls through floor to basement while battling flames
CICERO - A Cicero firefighter suffered first degree burns to his back and chest, and second degree burns to his neck while fighting flames early Friday morning. 
According to officials, the fire began to burn in a basement around 5:45 a.m. in the 5400 block of West 30th Place. 
While entering, the firefighter, Pat Phillips, fell through the first floor of the home to the basement. 
He was taken to Loyola Hospital and also suffered burns to his face and wrists. He is said to be talking, and is expected to make a full recovery. 
RELATED: Cicero apartment building fire leaves dozens homeless just before Christmas
Cicero fire officials worked to extinguish the flames, which burned through the house from the basement up the walls, to the attic.
SUBSCRIBE TO THE FOX 32 NEWSLETTER
Three other firefighters were treated for minor burns from the rescue. No other injuries were reported.
"Once again we see how a fire is both a danger to residents and a danger to the firefighters who respond to the fires and our emergencies," Cicero President Larry Dominick said in a statement. "We wish Firefighter Patrick Phillips a swift recovery."
The Sun-Times Media Wire contributed to this report.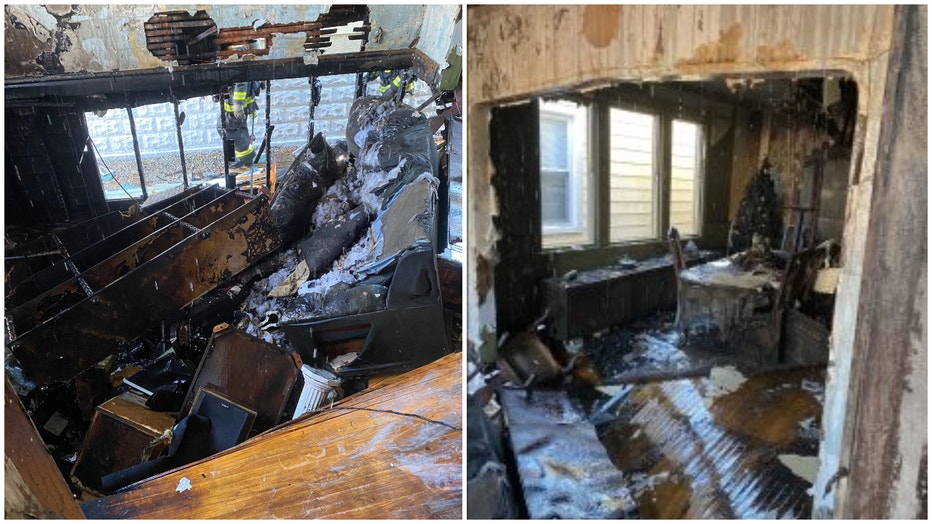 Site of a house fire Friday, Dec. 17, 2021, at 5413 W 30th Pl. in Cicero. | Provided by Cicero Fire Department