Dick Durbin remains Senate's No. 2 Dem; won't challenge Rauner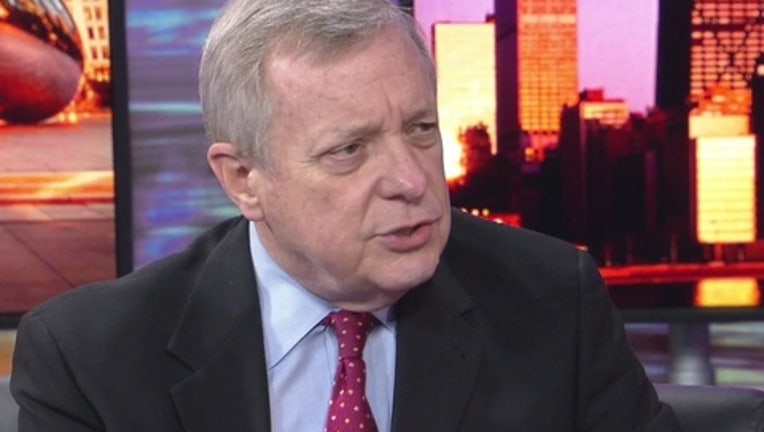 CHICAGO (AP) - U.S. Sen. Dick Durbin of Illinois has been re-elected as the Senate's number two Democrat.
The Senate Democratic caucus voted Wednesday to keep Durbin as Democratic whip, a leadership role he's held since 2005.
Durbin also says he won't run for Illinois governor in 2018.
Top Democrats had mentioned him as a possible challenger to Gov. Bruce Rauner.
Durbin told the Chicago Tribune on Wednesday (http://trib.in/2f0yjT5 ) that his choice is to remain the Senate. He says that after Tuesday's election of Republican Donald Trump as president many people encouraged him to do so, saying "We need you."
The former state legislator and congressman has represented Illinois in the Senate since 1996.
U.S. Sen. Chuck Schumer of New York was elected minority leader, replacing retiring U.S. Sen. Harry Reid.