Downers Grove man caught on camera street racing charged with injuring 2 in Brighton Park crash
CHICAGO - A 19-year-old man was charged with reckless driving following a crash that injured two people in Brighton Park earlier this month. 
Police say Ricardo Ortega-Flores, of Downers Grove, was arrested Thursday when he was identified as the person responsible for a two-car crash that happened on April 2. 
The crash occurred in the 3900 block fo South Kedzie Avenue. 
Prosecutors say the offender was driving a Ford Mustang street racing a Dodge on Kedzie Avenue starting at 47th street going northbound. 
Ortega-Flores was allegedly speeding, reaching 107 mph before colliding with a parked car leaving two of his passengers, ages 17 and 19, seriously injured. 
The two passengers injured in the crash suffered broken necks.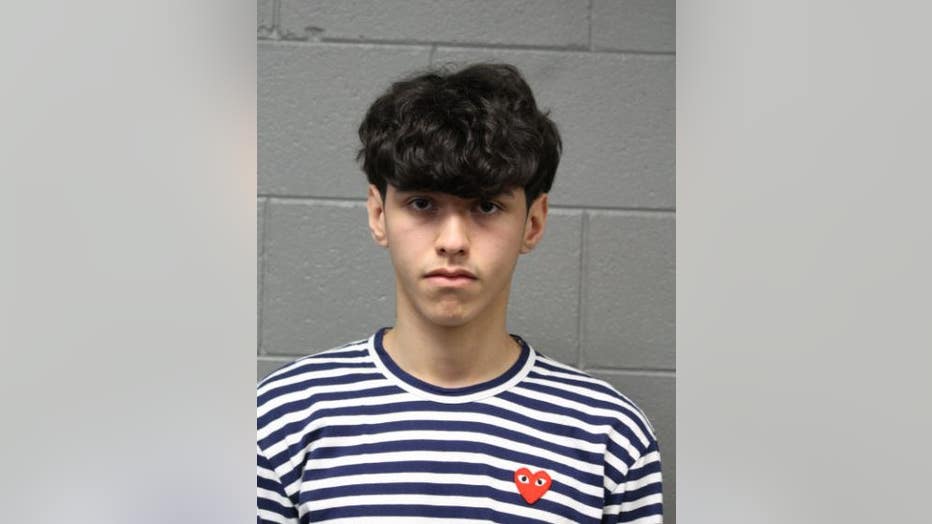 Ricardo Ortega-Flores (CPD)
SUBSCRIBE TO FOX 32 ON YOUTUBE
Ortega-Flores also crashed in the 4200 block of Kedzie Avenue, but fled the scene in the Mustang before ultimately crashing into the parked car. 
Police say body-worn camera footage shows the offender telling investigating officers that he was not the driver, and that he was only a passenger. 
He was charged with two felony counts of reckless driving and two felony counts of leaving the scene of an accident involving injuries. 
Ortega-Flores appeared in bond court Saturday. No additional information is available at this time.