Driver in deadly hit-and-run of DePaul student gets eight years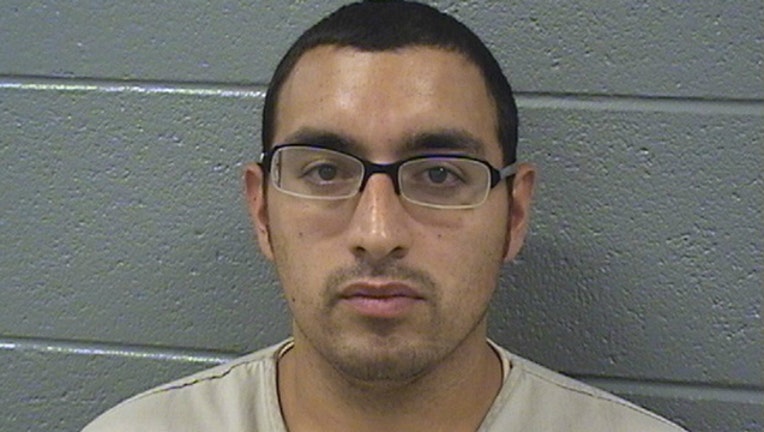 article
CHICAGO (Sun-Times Media Wire) - Carlos Castillo was "repugnant" when he hit Rachel Gilliam with his speeding car and left her dying in the street at 3 a.m.
When he escaped to Mexico, married and started a family, he "compounded the unfathomable anguish" of the family of the happy-go-lucky, "remarkable" DePaul student and bartender, Cook County Judge Thomas Byrne said.
Nearly seven years after the deadly hit-and-run, Castillo accepted responsibility for his actions Friday by pleading guilty to leaving the scene of a motor vehicle accident involving a death, The Chicago Sun-Times reported.
"I really, really am sorry. I am not that kind of person," Castillo, 29, told Gilliam's loved ones before he was sentenced to eight years in prison.
"I beg for your forgiveness."
Minutes before in Byrne's courtroom, Gilliam's sister, Audrey Gilliam, said she couldn't reconcile the remorse Castillo expressed in a letter he had written with his unwillingness to return to the United States following the crime.
"I don't think he is a good person," the immigration lawyer told Byrne.
Rachel Gilliam was struck from behind by Castillo's silver Acura as she had crossed Lincoln Avenue to hail a cab after finishing a Halloween shift at Bowman's Bar and Grill in 2009.
The 25-year-old "talkative" woman with an "infectious smile" had been wearing a wedding dress decorated with stamps — her take on a "mail-order bride."
Castillo had been celebrating Halloween that night too, partying with friends at Max Bar, 2247 N. Lincoln, before he got behind the wheel with his passed-out pal as a passenger, authorities said.
When Castillo slammed into Rachel Gilliam, she was thrown 60 feet into the air and into the northbound traffic lane.
Castillo made a false police report to explain the damage to his car, one of his drinking buddies told police. Castillo also told that friend "he had to go away because he hit someone with his car," said Assistant State's Attorney James Byrne, no relation to the judge.
Castillo left for Mexico the next day. Overseas, he bought a house and embarked on a new life. He had children. His mother visited often.
Had Castillo not been arrested by Mexican authorities in 2014 and extradited to Chicago last year, he would have kept on living his new life, Rachel Gilliam's family said.
"He consistently and consciously chose the cowardly way out and did nothing," the Gilliams' mother, Janine O'Shea, said.
O'Shea was in Korea teaching English when she learned her younger daughter had died.
Audrey Gilliam was in a strip mall parking lot and collapsed on the pavement when police gave her the bad news. She initially dropped out of law school and was diagnosed with depression caused by the gaping "Rachel-sized hole" in her life.
Audrey Gilliam no longer celebrates Halloween and said other holidays don't hold the same festive meaning without her sister, with whom she would sing songs by the Beach Boys and Kansas and laugh hysterically.
"I truly believed that I would never be happy again. … I struggled to figure out how to tell new people that I met that I wasn't me," Audrey Gilliam told Judge Byrne through tears.
"I was a fuzzy, walking cloud of pain and sadness. … My feelings about this trial are conflicted. As an attorney and family member, I know that I'm supposed to feel relieved because 'justice' is finally being served. But I know better. I know that court cases and legal proceedings are limited in their ability to remedy harm. I will never get my sister back. I will never the person that I was before. My family will never be the same."
O'Shea, who traveled from Kansas City to be in court Friday, said while her friends are celebrating their daughters' weddings and bridal showers, she is trying to cope with the never-ending grief of losing a child.
The pressure and strain caused her marriage to dissolve, O'Shea, 59, said. And even though have been many happy occasions in her family within the last few years, the joy is tainted "because Rachel's loss is apparent."
O'Shea, after court, said she was "disappointed" to know that Castillo could end up spending less than eight years behind bars, given the time he has already served.
Asked if she felt Castillo's apologies are sincere, she said: "I don't know. It's just too hurtful. It's hard to feel his pain beyond our own."