Dying boy asks for racing stickers to cover his casket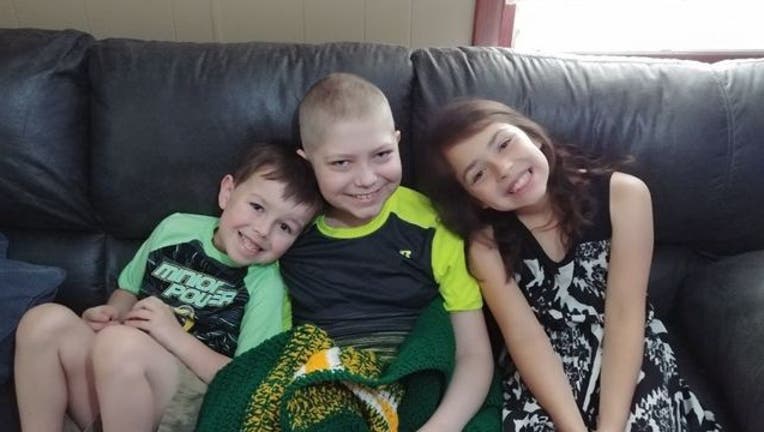 article
FOX NEWS - An 11-year-old boy who is living his remaining days at home after his cancer treatment stopped working is on a mission to collect racing stickers for his casket. Caleb Hammond, who was diagnosed with leukemia in February 2017, has been an avid racing fan since he was 2 years old, The Des Moines Register reported.
"He's my racing buddy," Chris Playle, Hammond's uncle, told the news outlet. "It was kind of our deal. I probably had just as much fun as he did."
Playle said the family is focused on enjoying the time they have left with Hammond after watching him suffer through symptoms of heart failure after treatment left him in a medically-induced coma.
While Playle said there were other options available, Hammond and his parents decided to let him enjoy the things he was missing out on while hospitalized.
"Medically, he's pretty strong," Playle told the news outlet. "I know later on in the evenings he's tired, he's ready to settle down… he gets worn-out kind of easy. But otherwise he's still pretty strong and spirits still pretty high."
Playle said that once the racing community heard about his nephew's wish for stickers, the word quickly spread on social media. Strangers showed up with a monster truck to help celebrate his birthday, and on Saturday, he got to race around Southern Iowa Speedway in a special surprise. A car show benefit is also planned for this upcoming weekend.
"We're just trying to get some racing in and trying to do everything we can to keep the spirit up," Playle told the Register. "The support and everything, all the cards he's receiving in the mail, it's been overwhelming."
Stickers can be sent to Hammond at 314 North J Street, Oskaloosa, IA 52577. A GoFundMe page has helped the family cover expenses.